A summary of outcomes from the conference are now available, including an executive summary and conference report.
September 22, 2014
University of Colorado - Boulder
As part of the White House's College Opportunity Agenda, the White House and the University of Colorado Boulder are hosting a gathering of thought leaders and decision-makers focused on improving science, technology, engineering, and mathematics (STEM) learning and degree completion for more students.
In January 2014, the White House sponsored a College Opportunity Summit during which President Barack Obama called for "an ambitious new agenda aimed at improving college value, removing barriers to innovation and competition, and ensuring that student debt remains affordable." A key focus of that Summit was the importance of helping more low-income and disadvantaged youth succeed in critical STEM fields. A wide range of foundations, non-profits, and college and university presidents responded to the President's call by announcing new steps to boost STEM achievement and broaden participation in these fields. To build on this momentum, the White House is planning four events around the country this fall to bring together those who made commitments around STEM at the January summit and to grow the coalition of participants. One of these events will be the workshop at CU Boulder on 9/22.
To deliver on the promise of the White House College Opportunity Agenda, we must identify, evaluate, and scale innovative ways for to improve STEM teaching and learning and to broaden STEM degree completion to more students. We look forward to this gathering as an opportunity for individuals to propel forward new ideas and actions and we hope you will join us on September 22 to advance this important work.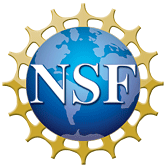 Supported by NSF