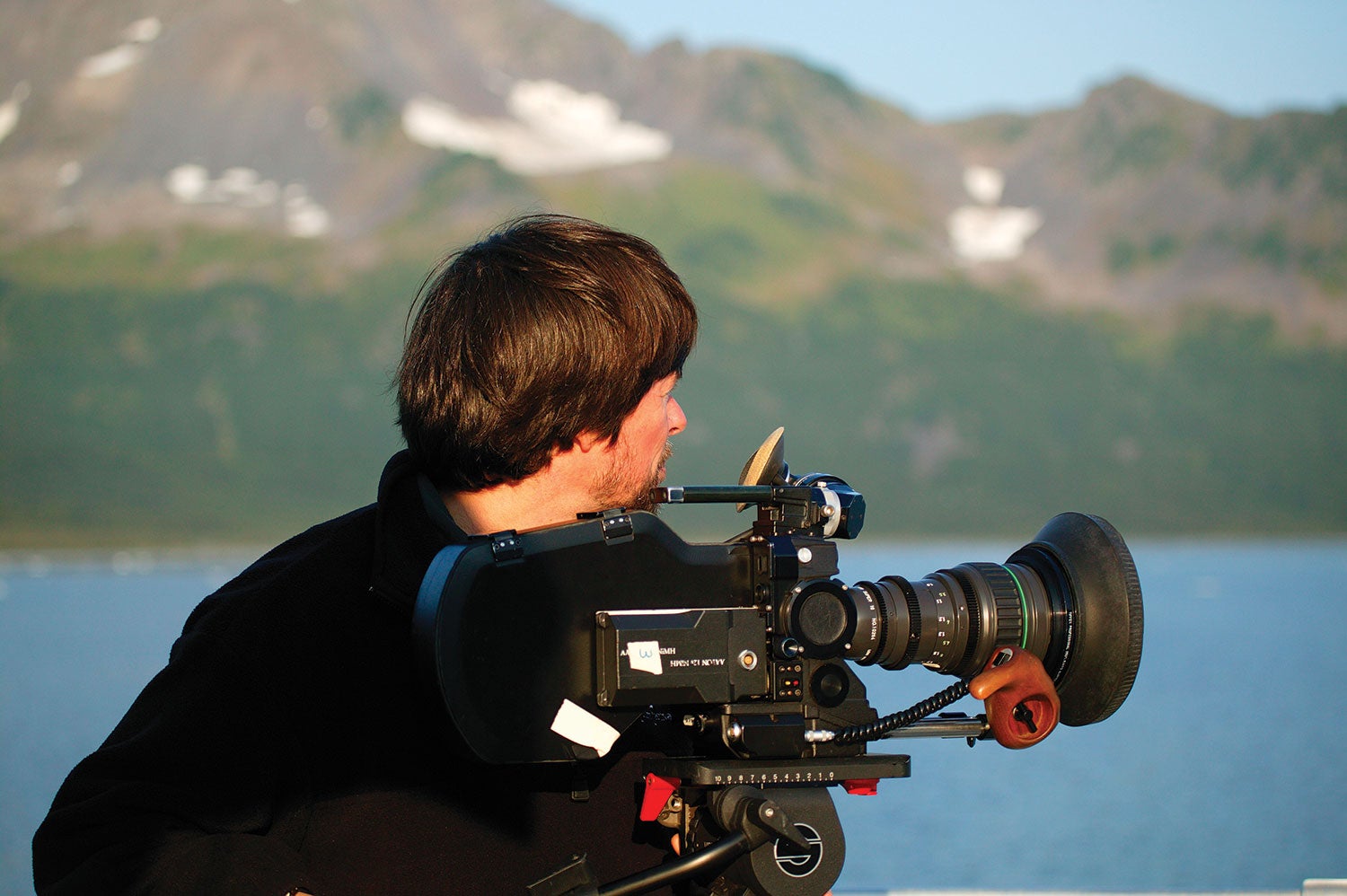 Filmmaker Ken Burns, renowned for the documentaries The Civil War, Baseball, Jazz and others, elicited gales of laughter from a sellout CU crowd in October and walked away with the Center for the American West's highest honor.
The Macky Auditorium audience chuckled when the Emmy winner spoke of critics who admit they've never watched his films and of people who yearn for the simplicity of the 1930s and 1940s — decades, he cheerfully points out, that delivered the world's worst economic downturn and deadliest war.
But there were also somber strains in the filmmaker's 90-minute live conversation with Patty Limerick, faculty director of CU's Center of the American West. They included Burns' anguish after the death of his mother when he was a child, the racial inequality that dogs our nation and the extraordinary emotional pain suffered by Mark Twain and Theodore Roosevelt, both subjects of Burns films.
"The secret source of humor is not joy but sorrow."
"The secret source of humor is not joy but sorrow, " he said, quoting Twain. "There is no humor in heaven."
The center honored Burns with its Wallace Stegner Award, given annually to individuals who have made sustained contributions to the cultural identity of the West.
The Oct. 2 event kicked off with big-screen snippets of Burns' work, more than 30 films in all. Some of the loudest applause followed clips centered on the American West from The National Parks: America's Best Idea and The Dust Bowl.
His 2017 film continues to spark intense conversations across the nation, including voices of previously silent veterans. That film includes three photographs taken by Michael Kodas, deputy director of CU's Center for Environmental Journalism, as he followed U.S. Vietnam veterans returning to their fire bases in Vietnam in the late 1980s.
Near the end of the evening, the audience joined in a rendition of Stephen Foster's melancholic 1854 song "Hard Times Come Again No More," popular among Civil War soldiers.
"All of my films are about love," said Burns. "It's the most complicated four-letter word there is."
 
Photo by Ron Niebrugge / Alamy Stock Photo