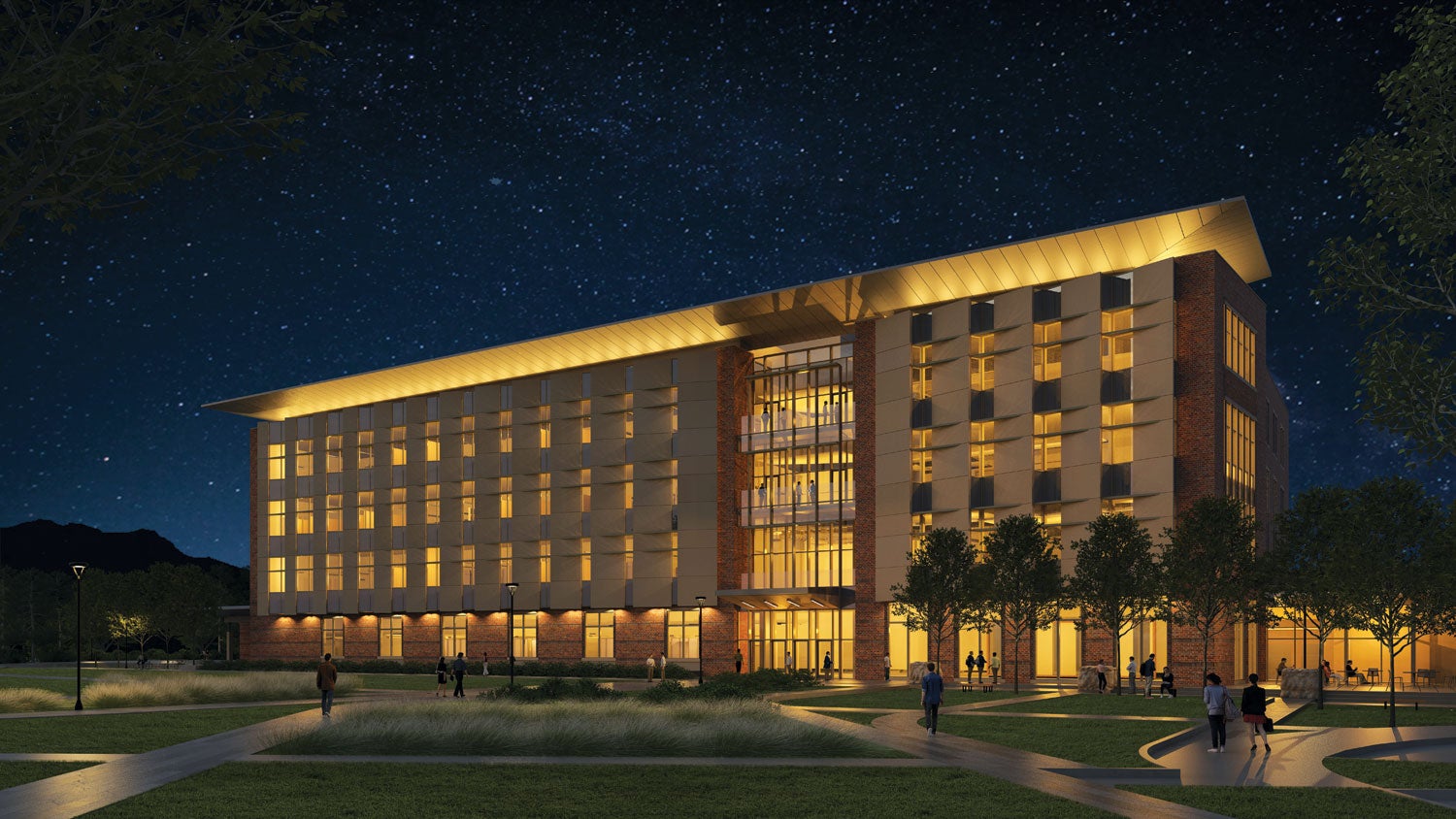 CU Boulder's aerospace engineers are preparing to lift off from central campus and land squarely in a burgeoning innovation hub on East Campus. The Board of Regents in June signed off on a new, 144,000-square-foot aerospace building near other major science facilities a mile east of the main engineering center.
In Brief
New aerospace building on East Campus
144,000 square feet
$82.5 million project
Expected to open in 2019
Unifies six core research areas
Enables new methods of research
Indoor drone flight-testing 
The $82.5 million project, expected to break ground this fall and open in 2019, will position a prominent and fast-growing academic unit for further expansion and new collaborations within both the university and Colorado's aerospace industry.
"This is a watershed moment, not just for CU aerospace, but for our entire college, the university and the state of Colorado," said Bobby Braun, the former NASA chief technologist who became dean of the College of Engineering & Applied Science in January. "This facility will be a beacon of innovation."
The building will physically unify six core research areas of the Ann and H. J. Smead Aerospace Engineering Sciences department, recently named after major benefactors, and enable new kinds and methods of research.
Besides labs, classrooms, offices and an auditorium, the building will allow indoor drone flight-testing, enhanced satellite tracking and, through the lobby windows, live-viewing of bioastronautics research.
Read more here.
Photo courtesy CU College of Engineering