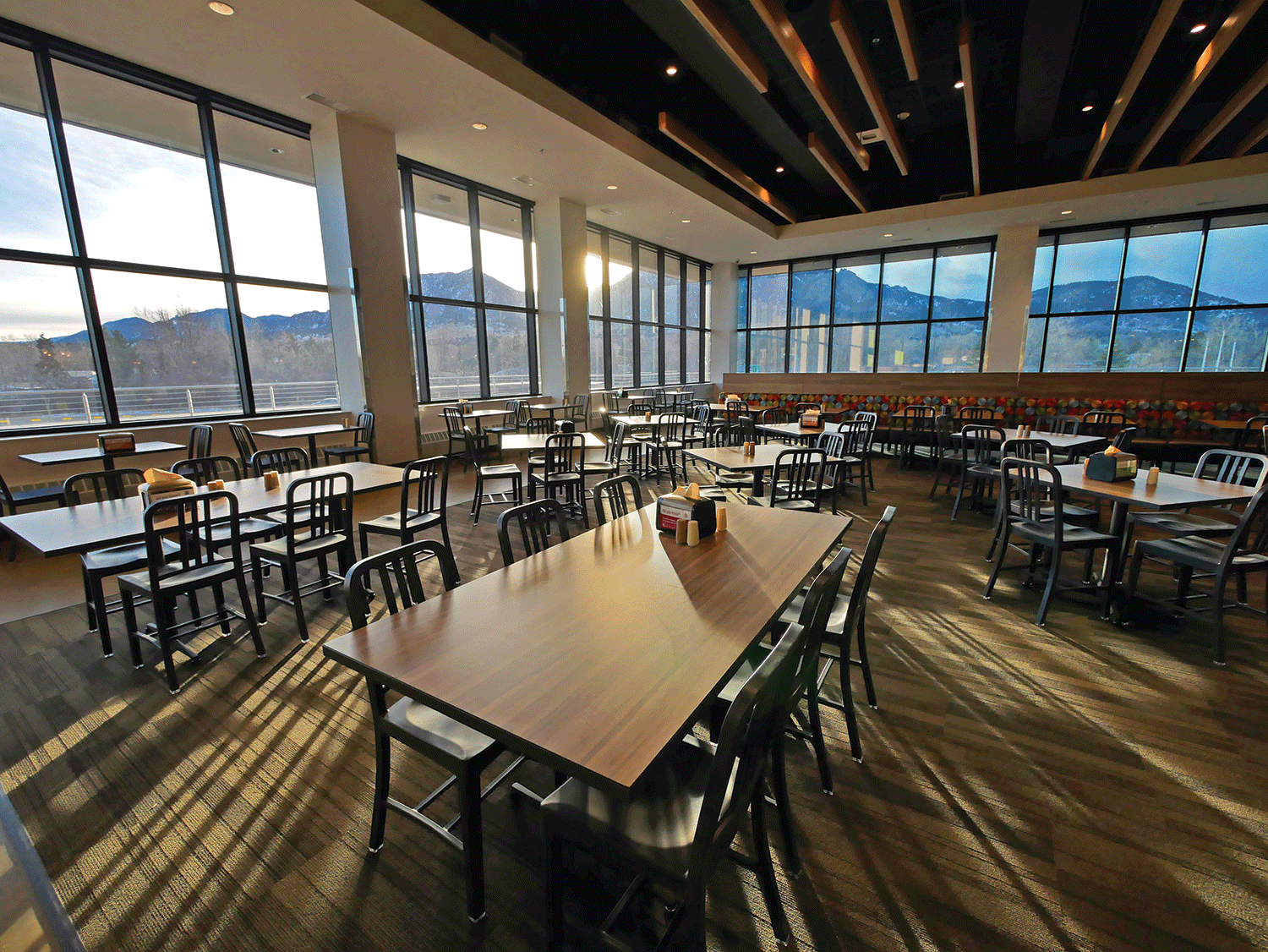 Newest dining hall offers Williams Village a lot more than food.
Use a stationary bike to blend your own smoothie. Feast on local meat. Eat breakfast for dinner every day.
It's all possible at the Village Center Dining and Community Commons at Williams Village, a 109,000-square-foot facility that replaced the now-demolished Darley Commons. The space, which opened in January and is open to the public, has cozy furniture, ample natural light, magnificent Flatiron views and more.
The Grotto Cafe, open until 2 a.m., offers quick bites and easy socializing. There's an on-site tutoring center and a health clinic to serve Williams Village's roughly 2,800 residents, an outdoor fire pit and late-night study areas. There are plans for a convenience store, UPS store and start-up space for entrepreneurs.
"We're advertising this place as one where you can hang out for two to three hours and come and go at your leisure," said Jon Keiser, project manager of the $48.9-million facility.
Beginning next fall, the dining hall's salad bar will feature lettuce grown on one of 156 eight-foot towers in a gigantic on-site greenhouse.
A 5,000-square-foot area for conferences, large events and breakout meetings occupies the ground floor, along with a full catering kitchen. Upstairs, a teaching and demonstration kitchen will host cooking classes. Said Keiser: "We want this to be a lively and active building."
Photos by Glenn Asakawa