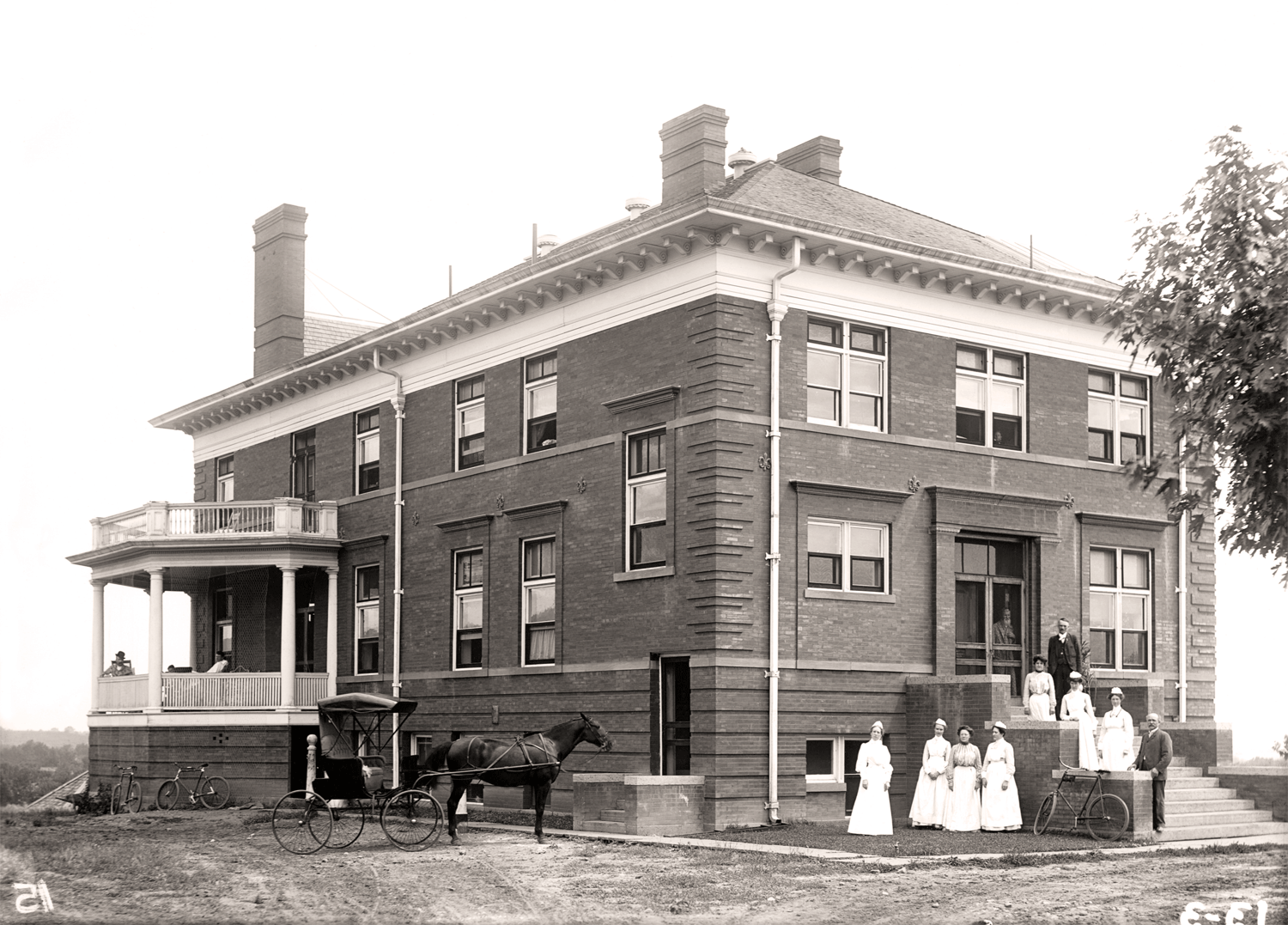 Still (Con)temporary
Temporary Building No. 1 has worn a few hats — it's been a hospital, offices and classroom space. One thing it's never been, by mortal standards, is temporary.
At 118 years old, the little red-brick building between Sewall Hall and Clare Small is one of CU-Boulder's oldest existing structures.
It's still in use with no demolition planned, so the amusing contrast between the name and No. 1's obvious age will persist, likely for years to come.
"I know of no reason that this building would be demolished in the foreseeable future," says Thomas Goodhew, an architect who is assistant director of planning in CU's facilities management department.
Built in 1898 as a teaching hospital for CU's medical school (and as Boulder's first community hospital), No. 1 was initially called University Hospital. It acquired its current name sometime after the medical school moved to Denver early in the 20th century.
For a while afterward, No. 1 served as the university infirmary. Clare Small was built next door in 1928. By the 1960s, as the campus expanded east and south, any temptation to raze No. 1 and use its land for something else apparently dissipated. Today it houses classrooms and offices, mainly for Arts & Sciences faculty.
"Temporary Building" was once a formal classification that state entities, including CU, applied to short-term real estate assets, according to Goodhew. Though the term has been abandoned, CU continues to use it informally.
Today about 35 CU-Boulder buildings have temporary status, Goodhew says, mostly sheds or structures acquired principally for the land beneath. No. 1 is the oldest. No. 99, the latest, is a former residence at 1429 Grandview Ave., near the Institute of Behavioral Science. It serves as offices. Scores of temporary buildings have been torn down.
Should No. 1 eventually see the wrecking ball, its name would likely go with it, says Goodhew: "We would retire the name if the building was demolished."
Photo courtesy CU Heritage Center