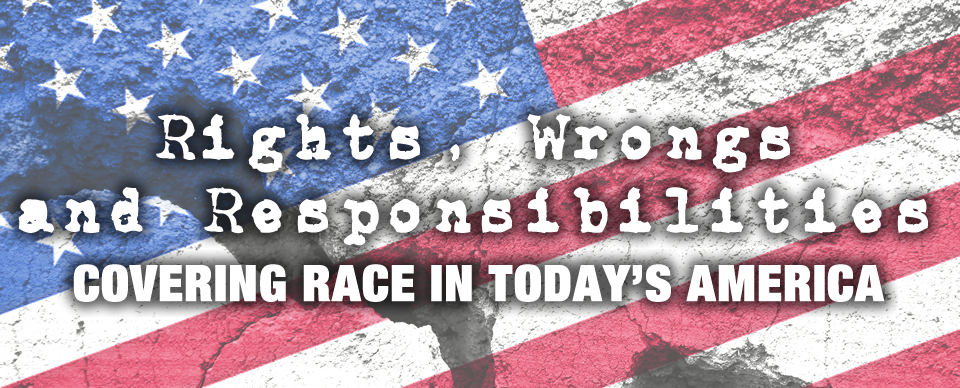 The College of Media, Communication and Information at the University of Colorado Boulder will unite journalists, media makers and scholars for the one-day conference titled Rights, Wrongs and Responsibilities: Covering Race in Today's America.
The conference, which is free and open to the public, will be held Saturday, March 10 from 9 a.m. to 4 p.m. in Eaton Humanities. Registration will begin at 8:30 a.m.
On the streets, in newspapers, on television and across social networks, the stark reality of racial tensions in the United States has reached critical mass.
"This conference examines and proposes new approaches for reporting on the landscape in America today: the quest for civil rights, the realities of historical prejudice and the responsibilities we all share," says conference organizer Mei-Ling McNamara, an assistant professor of journalism at CU Boulder.
The daylong event will bring together a variety of speakers from local and national organizations and news outlets. Journalist and documentarian Lee Fang—who investigates the structure, funding and nuances of alt-right, white nationalist and white supremacist groups as part of his work for The Intercept—will deliver a keynote speech on "Weaponizing Race".
Guests will also speak on topics in the media including: the intersection of gender and race, counter narratives of representation, the role of identity outsiders and more.
Additional speakers include Terron Moore, senior director of social media for MTV's Total Request Live and former social media editor at Teen Vogue; Shareef Aleem, Theresa Halsey and Tish Beauford of KGNU radio; Gabrielle Bryant, Emmy Award-winning producer and president of the Colorado Association of Black Journalists; Heraa Hashmi, social media activist; Mary Bowannie of the First Nations Development Institute; journalists from the Colorado Independent and CU Independent; and co-founder of the Mardale Jay Writing Center Dajia Maestas, whose students will perform spoken-word poetry at the event.