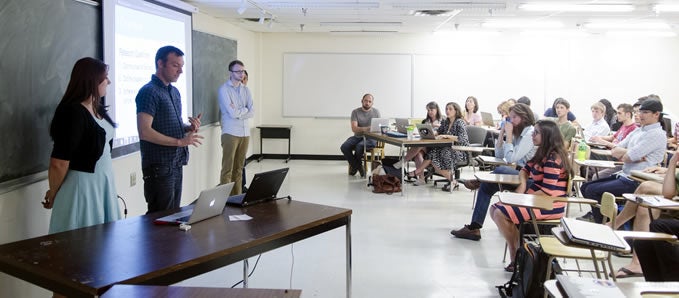 Here is a general outline of what types of courses you will be taking your first year in CMCI. You will take four to five courses per semester, and the total credit hours will range from 12 (minimum for full-time status) to 16.
CMCI 1010 (Concepts and Creativity 1) in the fall and CMCI 1020 (Concepts and Creativity 2) in the spring
Your major course(s)
Core/MAPS
Elective/Core
The samples below are only a few of the variety of different ways you can create your schedule! With the exception of CMCI 1010/1020 and your major coursework, the rest of your schedule can be whatever courses you choose. We do, however, recommend taking your lower-division Writing core requirement sometime during your first year at CU. Writing is also an area where we see students bring in credit from AP or high school concurrent coursework. If you think you might have credit for that requirement, please talk to your advisor.
You can also view a list of course suggestions by core area.
Have fun exploring your different options!