Academics
Course Schedules and Format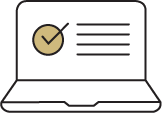 This semester, courses will be offered in a variety of modalities, including in-person, online, remote, hybrid in-person and hybrid remote/online. Take a close look at your schedule to see the modality of the course and learn more about what each modalities here » 

If you have a class that is Hybrid In-Person, you should have received an email from your instructor the week before class began with information on how in-person attendance will work. The process may be different for each Hybrid In-Person class, so be sure to make sure to check for that information or reach out to your instructor if you have questions.

OIT has guides for students with information and resources for using technology to continue participating in class activities remotely, when classroom instruction is disrupted due to an emergency.
Undergraduate Advising
The CMCI advising team remains committed to helping you during the fall semester. Although we will not have face-to-face appointments, you will be able to meet with your advisor through a variety of different formats, including Zoom, which can be booked through Buff Portal Advising. 
Your advisor will be increasing appointment offerings and holding drop-in hours for the semester.