"To collaboratively experiment with new forms of intermedia art and writing that disrupt the conventional art world and publishing industry"
That's how Mark Amerika describes his research in a tweet. Since the early 1990s, the internationally renowned artist has been a major figure in the worlds of Internet art and electronic literature. Now, as founding chair of CMCI's Intermedia Art, Writing and Performance program, he aims to help students challenge the digital status quo and reinvent what it means to be an artist.
Explore these works to get a glimpse of Amerika as artist.
GRAMMATRON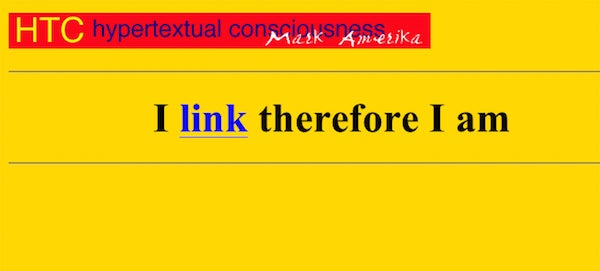 Published in early 1997, GRAMMATRON helped to pioneer the nascent field of what was then called "net art" and may be Amerika's most famous work. GRAMMATRON experiments with online hypertext narrative by embedding multimedia objects such as animated gifs, streaming audio tracks and Javascripts that playfully guide the reader as they navigate through Amerika's postmodern narrative.
Amerika created the work when most people were still connecting to the Internet with dial-up modems and he found its creation both challenging and exhilarating. In 2000, GRAMMATRON was one of the first works of art to be selected for the prestigious Whitney Biennial of American Art.
Immobilité
When Amerika created Immobilité in 2007-2009, it was the first feature-length art film shot entirely on a mobile phone.
By combining the do-it-yourself style of YouTube videos with the more sophisticated forms of European art-house movies and British abstract expressionist landscape painting, Amerika developed a new form of mobile cinema.
Crapshoot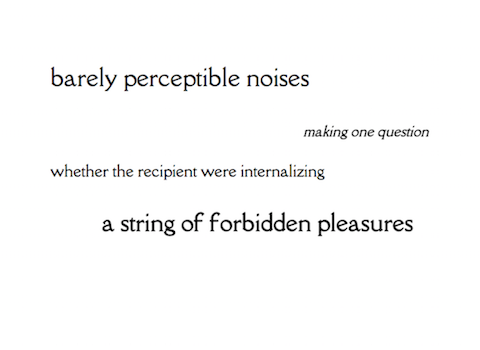 Crapshoot is simultaneously a work of Internet art, a generative poem, and an artistic web app designed especially for tablets (although it can be viewed on phones and computers).
The various texts that appear and then disappear with each swipe of the finger remix philosophical and artistic theories.
According to Amerika, Crapshoot "remixes the style and substance of Stéphane Mallarmé's famous 1897 poem Un Coup de Dés Jamais N'Abolira Le Hasard (A Throw of the Dice Will Never Abolish Chance) as well many of the critical texts that have recently investigated Mallarmé's groundbreaking work of art."
remixthebook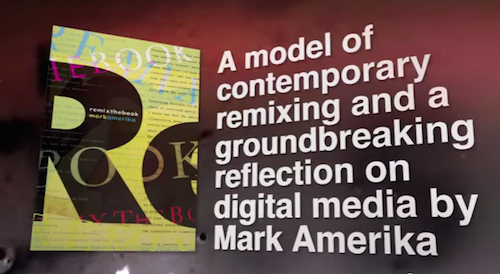 remixthebook (University of Minnesota Press) is both a print book and an online hub for digital remixes of both the theories and rhetorical energy contained in the book.
remixthebook explores the mashup as a defining cultural activity in the digital age. The website serves as an "open remix platform" for over 25 artists, theorists and musicians to sample material from the book and remix it into new works of art and experimental media theory.
Amerika's aim is to demonstrate a new cross-disciplinary approach and to challenge traditional modes of scholarly production.