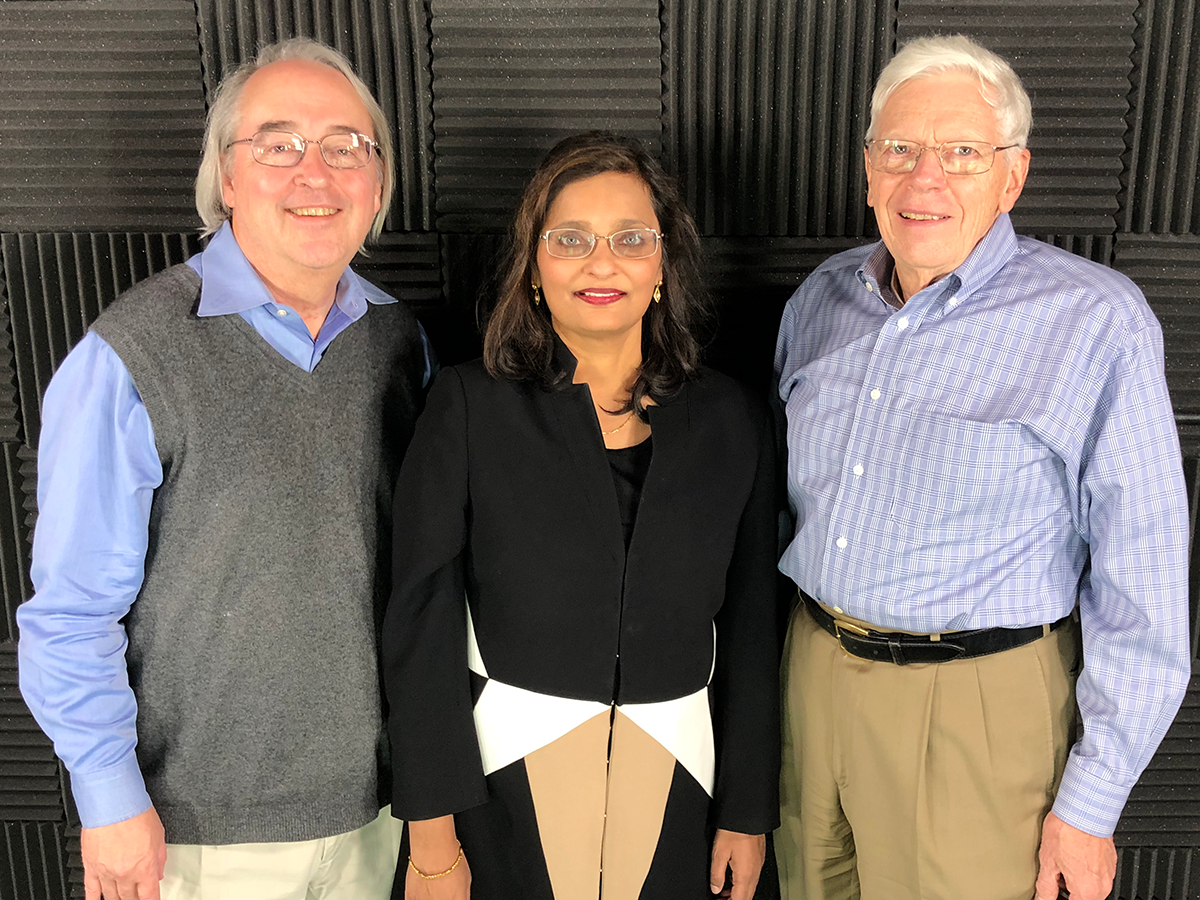 A power electronics company born out of CU Boulder, BREK Electronics Corp., received a $250,000 Early Stage Capital and Retention (ESCR) matching grant from the Advanced Industries Accelerator (AIA) sponsored by the Colorado Office of Economic Development and International Trade (COEDIT).
Co-founded by Dr. Robert Erickson, CU Boulder professor of electrical, computer and energy engineering, and Dr. Kala Majeti of CU Boulder's Technology Transfer Office, BREK will use the grant funds to develop the world's first compact 250 kilowatt (kW) solar string inverter. The new technology, which involves novel composite architectures based on silicon carbide material rather than just silicon, was invented at CU Boulder's Colorado Power Electronics Center (CoPEC)­ – a center co-directed by Dr. Erickson, who also serves as BREK's chief technology officer. Dr. Majeti serves as president and Roger Bell, the third member of the team, is a CU Boulder instructor in power electronics and vice president of engineering at BREK.
Solar installations are growing at a tremendous pace and most of that growth is occurring in large-scale commercial and utility markets. These types of solar installations typically use large central inverters, which convert solar energy into electrical power for residential or commercial use. These larger inverters are difficult and expensive to install and repair, as they require the use of heavy machinery.
With their small size, low-weight, and ease of installation, solar string inverters appear to be a viable alternative. Unfortunately, their small size and weight also limits their power. Today's best solar string inverters are capped at 125 kW due to the silicon-based components they use. At these power levels, the number of solar string inverters required for large-scale commercial installations is inefficient and expensive.
Due to the revolutionary silicon carbide technology, the inverters can not only handle twice the power of existing string inverters, but can also be expected to last 20 years as opposed to their usual 7 to 10 year lifespan. This means half as many units would need to be deployed at solar power plants.
Additionally, the inverters will be compact and light enough for two people to install, so no additional mechanical equipment will be required for handling. This could save developers of large solar power plants up to 50 percent in installation and maintenance costs over the inverter's lifespan. Testing will begin soon at the National Renewable Energy Lab's facilities.
"We are delighted to see the progress BREK has made to refine their market opportunity and add value to their end-users," said Sally Hatcher, director of the Commercialization Academy at CU Boulder's Technology Transfer Office. "BREK's work with the Commercialization Academy's Starting Blocks, Advanced Pitch Academy, and Lunch/Learn Series is really paying off as the company gains traction."
BREK was notified of the grant award in the statewide startup competition last fall, but needed to raise $500,000 in investment funds to be eligible for the matching grant. They met their fundraising goal and are now hoping to revolutionize the solar string inverter market.
Visit the Technology Transfer Office to learn more about BREK Electronics Corp., CU Boulder technologies, inventions and related support.