We hope to inspire students and teachers to learn and perform this wonderful repertoire!
This project seeks to explore, document and make public the piano music currently held in the Walker-Hill Collection at the American Music Research Center at CU Boulder. The main focus is to provide pedagogical information and to assign levels of difficulty to the music in that wonderful collection.
Undergraduate students at CU Boulder who participate in this project write blog entries with historical, stylistic and pedagogical information. In addition, student researchers perform and video record some of the pieces they document. You can find these video recordings in this site as well. Please note: this site does not reference the full Walker-Hill collection. For a comprehensive list, visit the CU Walker-Hill Special Collections page.
This project is supported by a UROP grant at CU Boulder, and is supervised by Dr. Alejandro Cremaschi, Professor of Piano Pedagogy at CU Boulder.
How to obtain the music
If you are a researcher or performer who wants to study the music in the Walker-Hill collection, please contact Special Collections at Norlin Library at  sca@colorado.edu.
About Helen Walker-Hill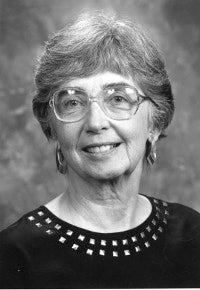 Helen Walker-Hill compiled the music scores studied in this project, and currently hosted by the American Music Research Center at CU Boulder. Helen Walker-Hill was a pianist, musicologist, professor, and author of books on black women composers. She was a student of Nadia Boulanger. Formerly on the piano faculty of the University of Colorado at Boulder, Ms. Walker-Hill performed and lectured on the music of the twentieth century, African American composers, and women composers. Proceeding from a desire to use music of black women composers in her piano performance and teachings, Helen Walker-Hill dedicated herself to uncovering the material, utilizing secondary sources and numerous archives, conducting interviews with composers, and engaging in voluminous correspondence with individuals and institutions. She was the author of several articles which have appeared in journals such as American Music Teacher and Black Music Research. Her first book was Piano Music by Black Women Composers: A Catalog of Solo and Ensemble Works (Greenwood Press, 1992) a catalog of music composed by African American women to date including over 300 piano works listed and approximately 200 detailed descriptions of works the author was able to obtain and study. Her second book, Black Women Composers: A Century of Piano Music 1983- 1990 (Hildegard Publishing Co., 1992) is an anthology of music by nineteen Afro- American women composers. The volume includes a historical overview, short biographies, and pictures of the composers. In 1995, Music by Black Women Composers: A Bibliography of Available Scores was published as a monograph, and a CD Kaleidoscope: Music by African American Women was released by Leonarda Records, performed by violinist Gregory Walker, and pianist Helen Walker-Hill. (SOURCE: Guide to the Helen Walker-Hill collection)