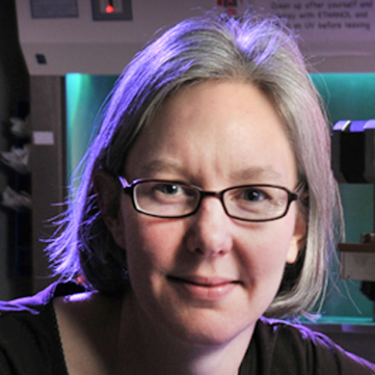 Professor Stephanie J. Bryant
Professor Stephanie J. Bryant was recently elected by her fellow Materials Science and Engineering faculty to lead the program as its new director, starting on July 1.
"I am deeply honored that the MSE faculty has entrusted me to lead the program," Bryant said. "The MSE faculty members span multiple departments across the College of Engineering and Applied Science and the College of Arts and Sciences, which makes the nomination an even greater honor. The faculty is committed to this program and its success, and I'm truly excited to work with them to build an even stronger MSE community."
Bryant aims to grow the PhD and professional MS programs while increasing the diversity of the program's student population. She plans on enhancing their training and education experiences while fostering a greater sense of community.
"The MSE program has some of the world's leading experts in areas such as energy, soft matter and biomaterials," Bryant said. "My vision is to help the MSE faculty build Centers of Excellence over the next few years, which will elevate CU Boulder's national and international reputation in the field."
The outgoing director, Professor Robert McLeod, is confident he is leaving the program in good hands.
"Dr. Bryant has been with the program from its inception, and led many of the efforts that are now pillars of the program," McLeod said. "She is an extremely accomplished materials scientist as well as passionate about student success. I have no doubt that the program will continue to flourish under her leadership."
In a collegewide announcement, interim Dean Keith Molenaar emphasized Bryant's dedication to the program as a founder and associate director, as well as her qualifications as a researcher and leader.
"Professor Bryant is a leading expert in biomaterials and functional tissue engineering, with collaborative professional ties across campus and the nation," Molenaar said. "I am confident that her vision and leadership will inspire the MSE faculty to a new level of excellence."