Scott Adler is Professor of Political Science at the University of Colorado, Boulder, and is the Associate Director of American Politics Research Lab (APRL).  His expertise is the US Congress, elections, political institutions, and policy making.  Among his books are Why Congressional Reforms Fail: Reelection and the House Committee System (University of Chicago Press, 2002), and Congress and the Politics of Problem Solving (Cambridge University Press, 2012; co-authored with John Wilkerson).  His current project, funded by the Hewlett Foundation, examines Congress's ability to renew and update expiring programs and law over the last half-century.  He is also writing a textbook on the U.S. Congress (W.W. Norton), with Jeffrey Jenkins and Charles Shipan.
Anand Edward Sokhey (The Ohio State University, 2009) is an Associate Professor of Political Science and Director of the American Politics Research Lab (APRL). He joined the CU faculty in 2009 after receiving his Ph.D. from The Ohio State University. Anand specializes in American politics, and his work examines the role that social influence plays in voting behavior, political participation, and opinion formation, with a special focus on how people employ their networks when acquiring and processing information. Anand's work has appeared in the American Political Science Review, the American Journal of Political Science, and the Journal of Politics, among other outlets.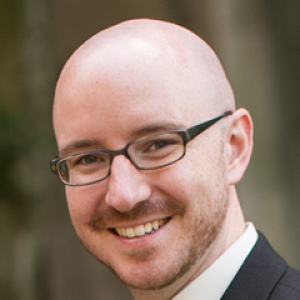 Brian C. Keegan is an assistant professor and computational social scientist whose research is at the intersection of human-computer interaction, network science and data science. His research explores the structure and dynamics of large-scale online communication and collaboration using socio-technical system log data. Brian is developing new methods, theories and tools to help people make better sense of bursts of information and design better responses to them.
Before joining CU-Boulder, Keegan was a research associate at the Harvard Business School's HBX online learning platform and a postdoctoral researcher in computational social science at Northeastern University. He received his PhD in media, technology and society from Northwestern University's School of Communication. He also earned SB degrees in Mechanical Engineering and Science, Technology and Society from the Massachusetts Institute of Technology.
 Chinnu Parinandi is an Assistant Professor in  Political Science at the University of Colorado at Boulder. He researches American political institutions with a focus on two general questions of interest: how the design of regulation influences policy outcomes; and how institutional characteristics condition the spread or diffusion of policy. He primarily studies the U.S. states with an emphasis on energy and economic policy, and his work heavily uses spatial econometric modeling.​
Jennifer Wolak (Ph.D., University of North Carolina at Chapel Hill, 2004) is an associate professor of political science. She joined the faculty of the University of Colorado in 2004. Her research interests include political psychology and public opinion. She has published work in the British Journal of Political Science, Political Research Quarterly, and Political Behavior, among others. Her current research projects concern the consequences of emotions in politics, the roots of attitudinal ambivalence, and the effects of campaign intensity on learning and judgment.