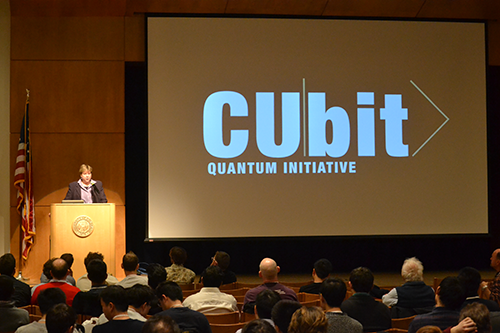 The University of Colorado Boulder has joined the IBM Q Network with the intent to "seek collaborations with IBM Q scientists and engineers" through the CUbit Quantum Initiative.
The IBM Q Network is the first global community of academic institutions, Fortune 500 companies, startups and research labs working to advance quantum computing, explore practical applications, and prepare students for the types of careers that quantum computing will influence across science and business. 
The partnership was announced by IBM on April 25. Check out a few of the stories below:
About the CUbit Quantum Initiative
Header image: IBM. Inline right image: University of Colorado Boulder.