Fall is officially here! As the weather cools down, it's time to warm up with some easy comfort recipes. Whether you're making a trip to the orchard or the supermarket, apples are great for creating fall flavors. 
Here are eight easy apple recipes to try this season.
Applesauce pancakes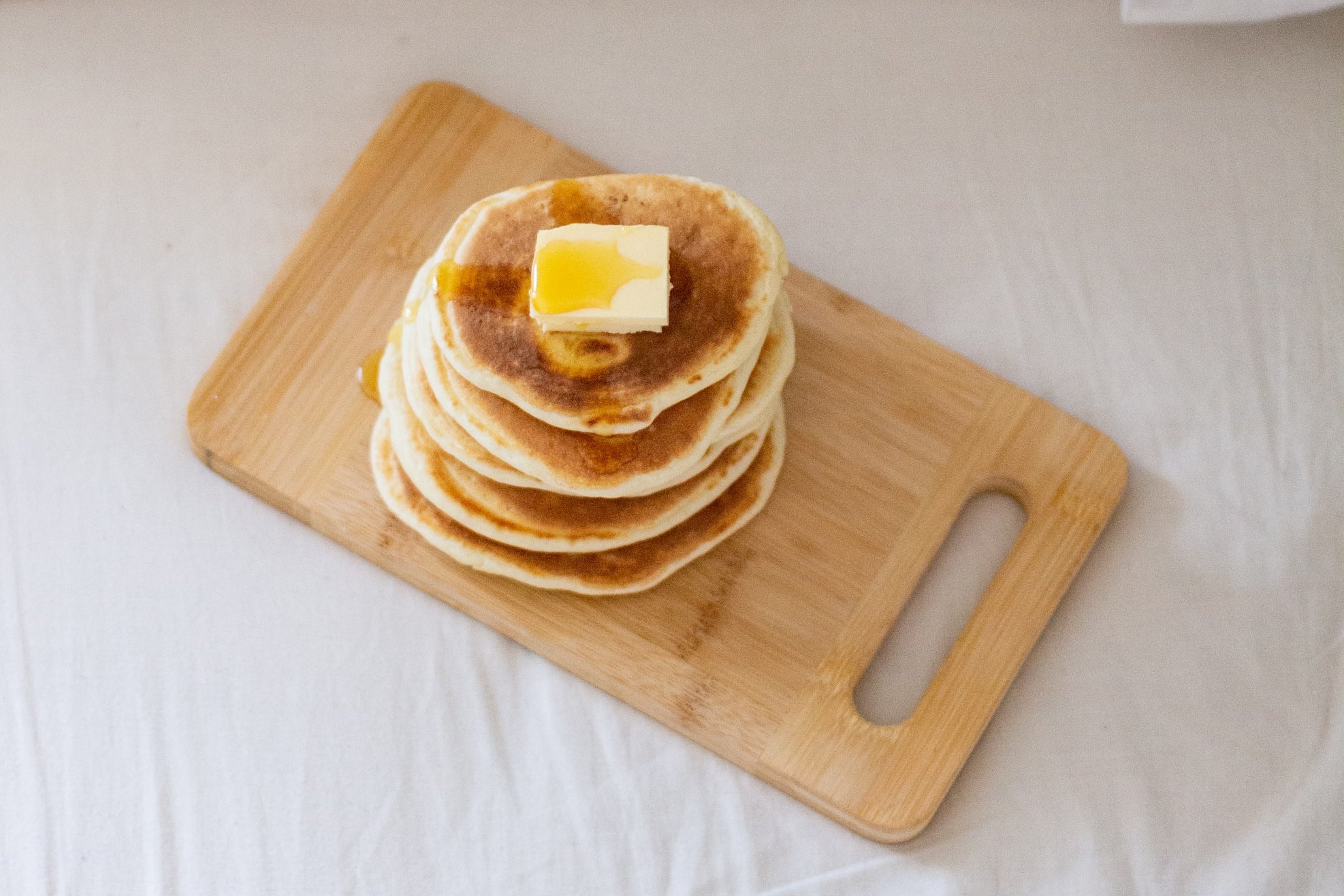 Ingredients
2 cups dry pancake mix
1 teaspoon cinnamon
2 eggs
1 cup applesauce
1 teaspoon lemon juice
½ cup milk
Directions
Stir pancake mix and cinnamon together in a large bowl.
Add eggs, applesauce, lemon juice and milk. Stir until smooth.
Heat lightly oiled pan or griddle over medium heat.
Pour or scoop ¼ cup batter onto the pan or griddle and cook until golden brown on both sides.
Apple cinnamon oatmeal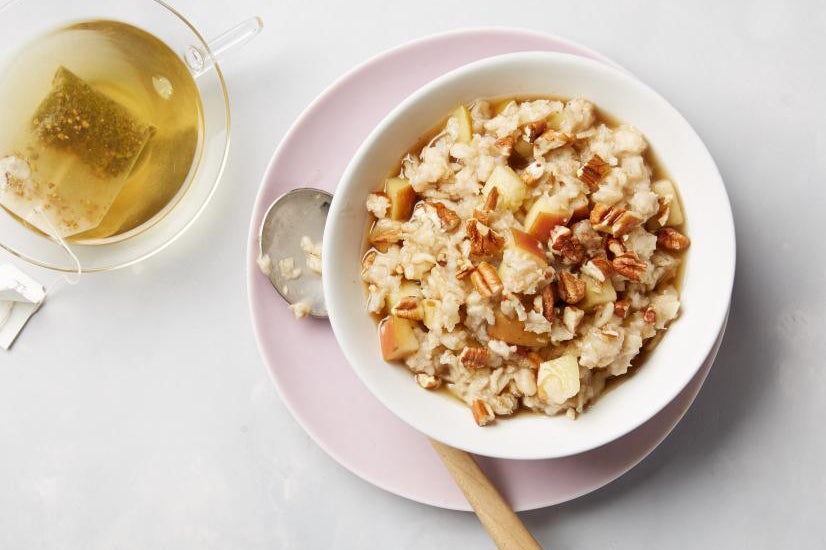 Ingredients
1 apple, cored and chopped
1 cup rolled oats
¼ teaspoon cinnamon
2 cups water
2 tablespoons maple syrup
¼ cup toasted pecans
Pinch of salt
Directions
Combine apple, oats and salt in a microwave safe bowl.
Add water and stir.
Cover and heat in the microwave on high until the apples are soft.
Remove from the microwave and stir in maple syrup.
Divide between 2 bowls and top with nuts.
Grilled cheese and apple sandwiches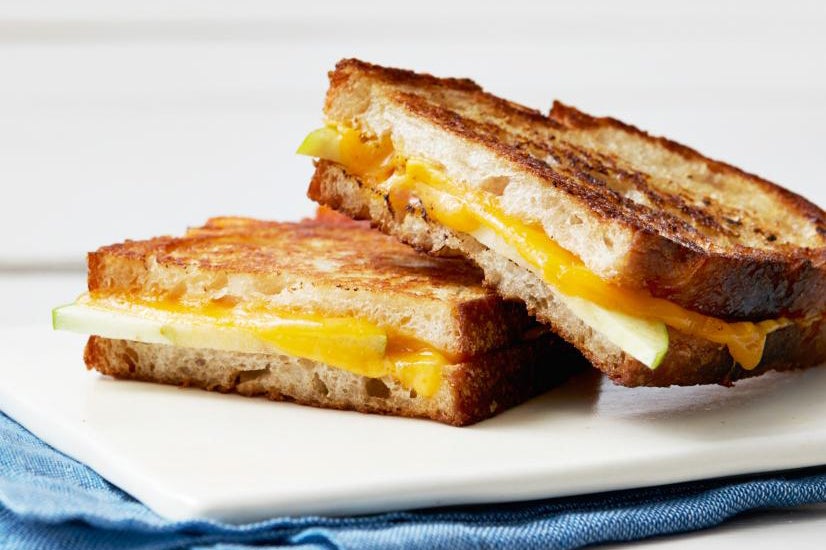 Ingredients
4 slices sourdough bread
6 slices sharp cheddar
½ apple, thinly sliced
2 tablespoons butter
Directions
Create two sandwiches with the layers: bread, 2 slices of cheese, apple, another slice of cheese and the top slice of bread.
Heat butter in a large skillet over medium-high heat.
Add sandwiches and cook until the cheese is slightly melted and the bread is toasted, flipping halfway through.
Butternut squash and apple soup
Ingredients
2 tablespoons butter
2 tablespoons olive oil
3 yellow onions, chopped
2 tablespoons curry powder
2 large butternut squash
4 pounds sweet apples (e.g. McIntosh)
2 teaspoons salt
½ teaspoon ground pepper
2 cups apple juice or cider
Directions
Warm butter and oil in a large pot over low heat. Add onions and curry powder; cook uncovered for 15 to 20 minutes, stirring occasionally.
Peel squash, cut in half and remove the seeds. Cut into chunks.
Peel, quarter and core apples. Cut into chunks.
Add squash, apples, salt, pepper and 2 cups of water to the pot.
Bring to a boil, then cover and reduce to low heat for 30 to 40 minutes. 
Process soup with a blender, submersion blender or food processor. 
Pour soup back into the pot and add apple juice or cider. Add water to make the soup a consistency you like.
Apple brie bites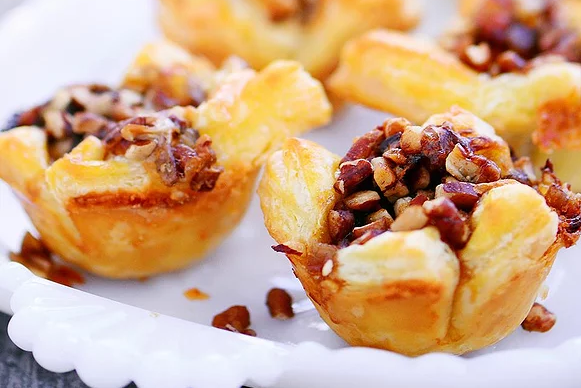 Ingredients
1 sheet frozen puff pastry, thawed (or crescent rolls)
5 ounces Brie cheese
½ cup apple butter
¼ cup chopped pecans
Directions
Preheat the oven to 400 F.
Cut the puffed pastry into squares and add to a greased muffin tin.
Add ½ teaspoon of Brie to each cup along with 1 teaspoon apple butter and ½ teaspoon of pecans.
Bake for 13 to 15 minutes. Serve warm.
Apple rings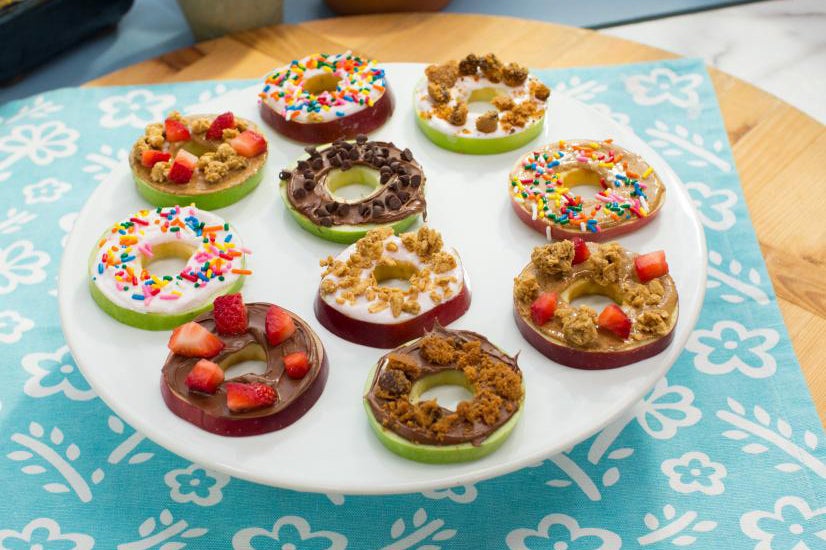 Ingredients
3 apples
⅓ cup hazelnut spread
⅓ cup peanut butter (or sub almond butter)
⅓ cup strawberry Greek yogurt
Toppings of your choice (e.g. trail mix, granola, chocolate chips, chopped fruit, etc.)
Directions
Slice the top and bottom from each apple and discard.
Slice apples into ½ inch circles and remove the center core from each slice.
Spread hazelnut, yogurt or peanut butter onto the slices and add toppings.
Apple zucchini muffins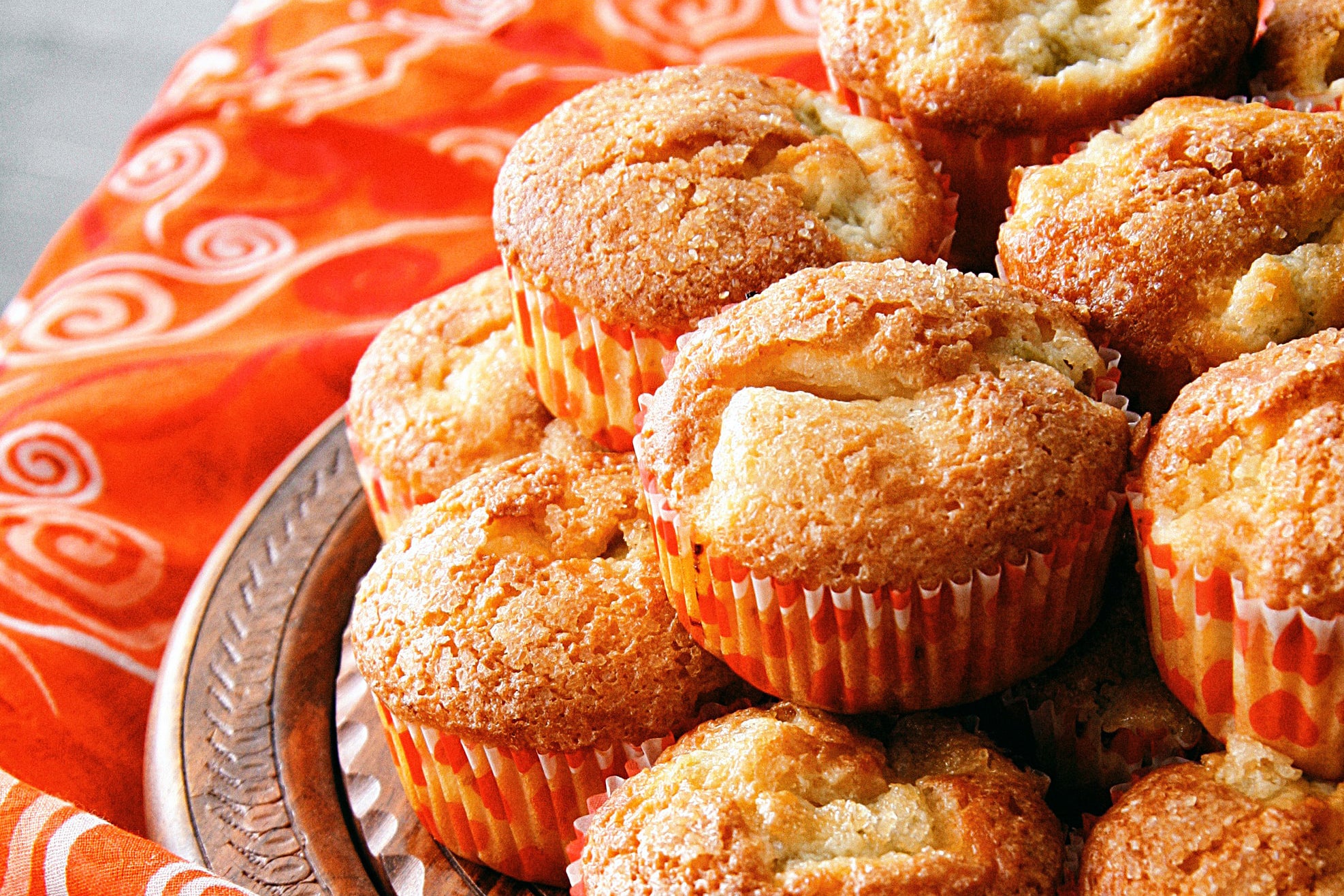 Ingredients
Cooking spray
1 ¼ cup white sugar
⅔ cup oil
3 eggs
1 tablespoon vanilla extract
2 ¼ cup all-purpose flour
1 ½ tablespoons cinnamon
¾ teaspoon baking soda
¾ teaspoon baking powder
2 cups shredded zucchini
1 cup shredded apple
Directions
Preheat the oven to 350 F. Line or spray muffin tin with cooking spray.
Whisk sugar, oil, eggs and vanilla extract together in a bowl until smooth.
Stir in flour, cinnamon, baking soda and baking powder until batter is combined.
Fold zucchini and apple into batter. Spoon into muffin tin.
Bake on the top rack for about 25 minutes.
Apple squares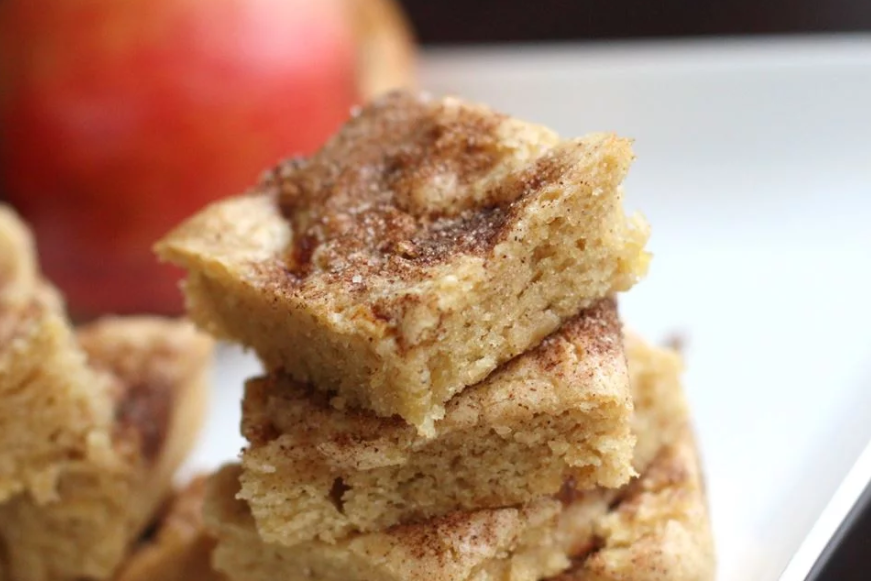 Ingredients
1 cup all-purpose flour, sifted
1 teaspoon baking powder
¼ teaspoon salt
2 ¼ teaspoon cinnamon
¼ cup butter or margarine, melted
½ cup packed brown sugar
½ cup white sugar
1 egg
1 teaspoon vanilla extract
½ cup chopped apple
½ cup chopped walnuts
Directions
Preheat the oven to 350 F. Grease a 9x9 inch pan. Sift together flour, baking powder, salt and ¼ teaspoon of cinnamon; set aside.
In a large bowl, mix melted butter, brown sugar and ½ cup white sugar until smooth. Stir in egg and vanilla. 
Blend in the flour until combined, then stir in the apples and walnuts.
Spread mixture evenly into the prepared pan and sprinkle top with cinnamon and sugar.
Bake for 25 to 30 minutes in the oven. Cool in pan and cut into squares.