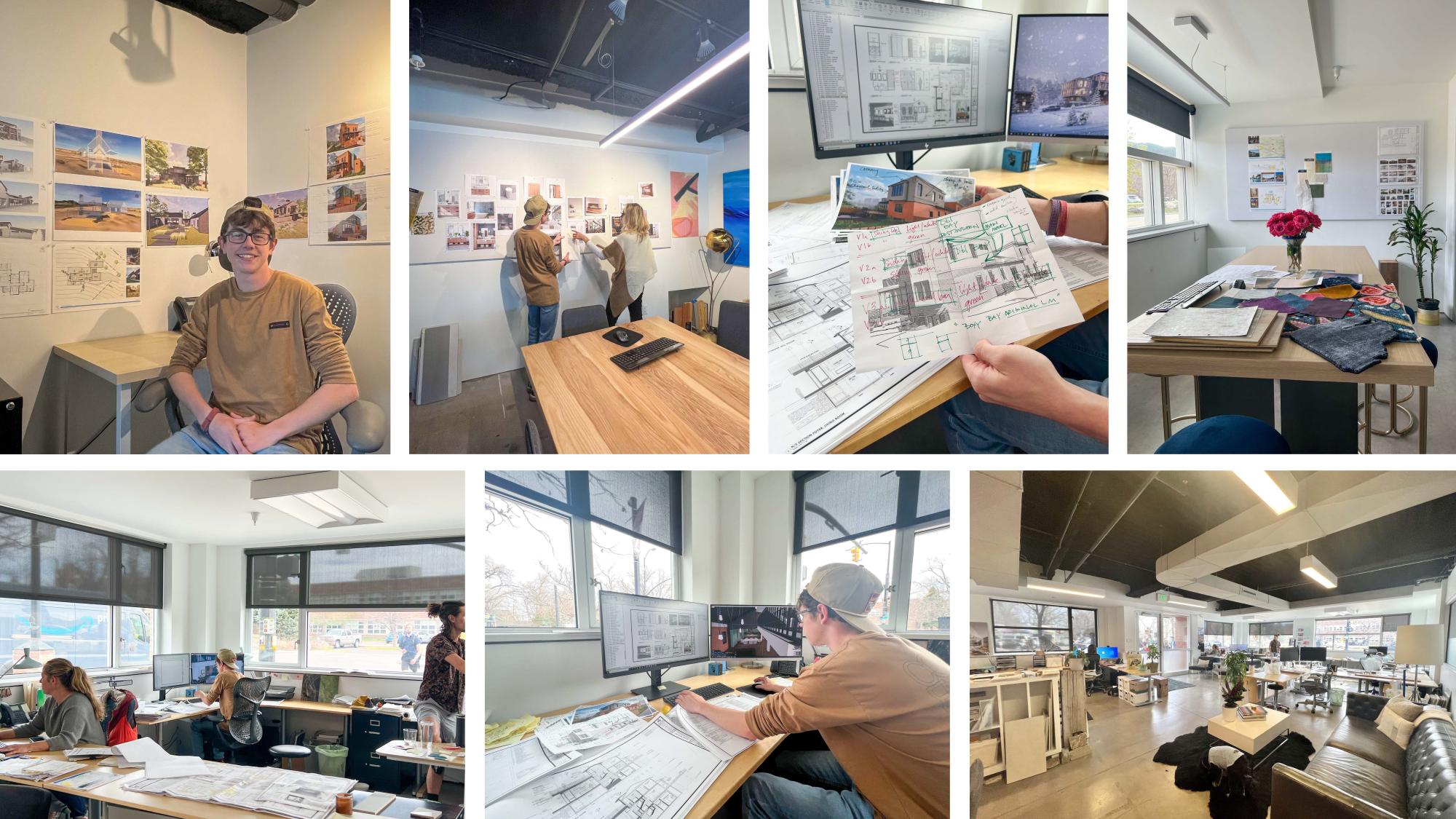 Davis Velte is a third-year architecture student from Evergreen, Colorado, who has been balancing school and an internship at Mosaic Architects + Interiors since November 2021. Mosaic is a Boulder-based firm that specializes in custom residential architecture and interior design. 
Velte landed the internship after his environmental design (ENVD) studio instructor, Jade Polizzi, suggested that he apply. Through the fall 2021 and spring 2022 semesters, Velte worked 16-20 hours a week at Mosaic while handling the responsibilities of being a full-time student. This transition into such a sizable work commitment during the school year was possible due to Mosaic's insistence that he prioritizes his studies and his ability to manage his time at work and school effectively. During this experience, Velte was able to earn academic credit for his work with Mosaic through the ENVD Internship for Credit Program.
Velte began the internship by doing a lot of behind-the-scenes office work, like organizing closets and creating magazine ads. Eventually, he transitioned into assisting with Revit renderings, going on-site visits and playing a larger role in the company.
ENVD students are often curious about what computer programs are important and how their schoolwork will apply to future careers in design. Velte referenced Revit as the predominant program he uses at Mosaic. By taking a Revit course during his first year in ENVD, he credits that experience with giving him a leg up when searching for and applying to internships. Analog design skills are also valued at Mosaic. While the firm does a lot of digital work, many of its early conceptual designs are still done by hand.
From Velte's perspective, one of the biggest differences between doing a school project and a project in the real world is that everything isn't as hypothetical and the architects really understand the significance of what they are designing. He has enjoyed his time with Mosaic and understands how the skills and concepts he has learned in ENVD apply to real-world contexts. 
Velte's experience at Mosaic has been so successful that the firm has asked him to take a full-time role upon his graduation from ENVD.