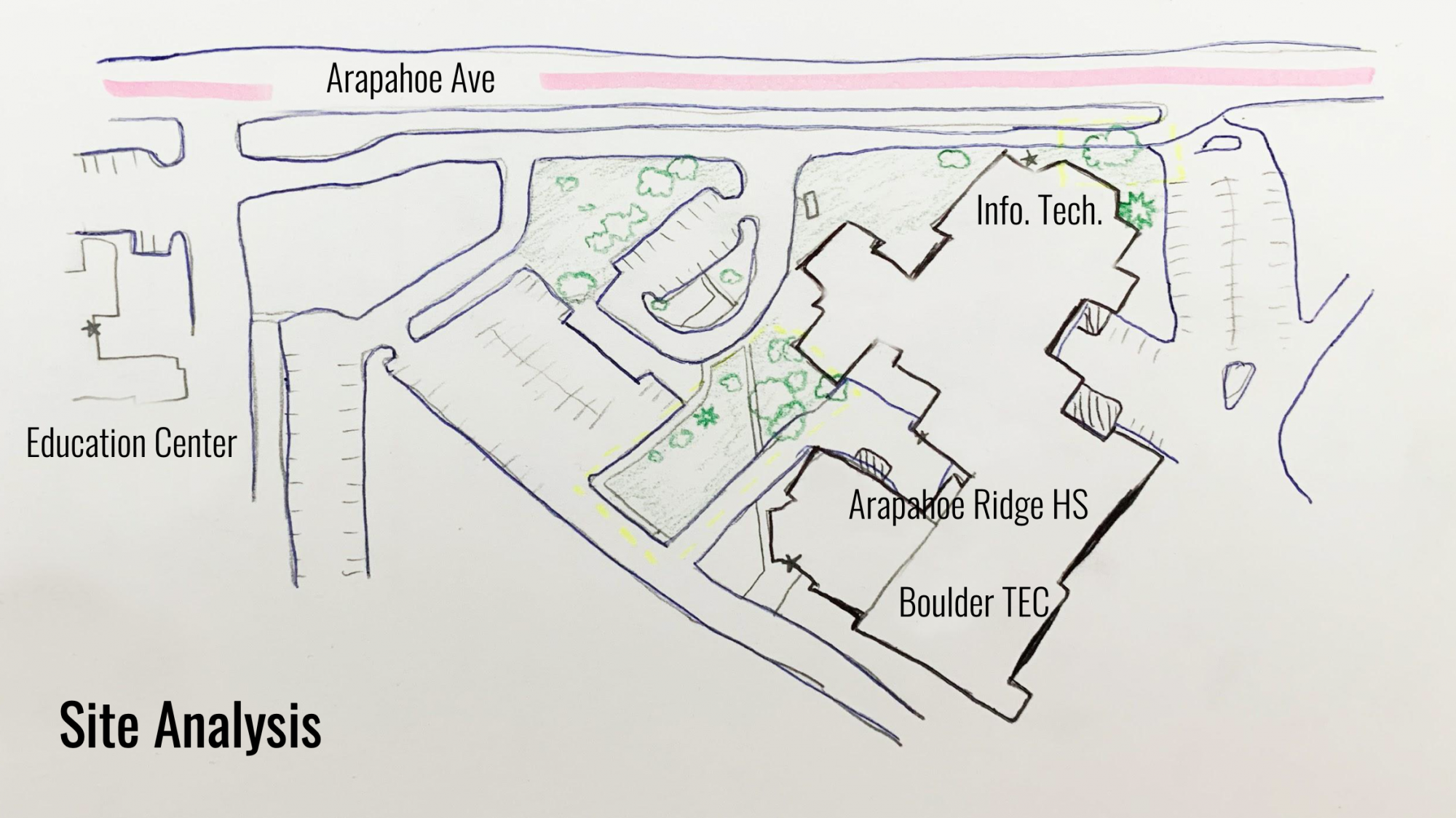 From June through the end of July, environmental design students were sent out to design with a community rather than for a community. 
Designers Without Boundaries (DWB), an academic scholarship program for first-generation and underrepresented students in ENVD, debuted their Design Competition in late June, to provide students the opportunity to work collaboratively with other students during the summer break. The competition presented three different case studies for groups to choose from, the Boulder Shelter for the Homeless, Ponderosa Mobile Home Community and Arapahoe Ridge High School. Three teams, made up of three students were up for the challenge. 
Each group had to submit their design proposals by July 23 for the judges to deliberate. The panel included Assistant Professor Shawhin Roudbari, Lecturer Sara Tabatabaie, DWB advisors Roberto De Mata and Fernando Martinez, as well as, ENVD students Victor Gonzalez and Lauren Oertel, and DWB alumni Ann Dang, LOA Architecture, and Ivan Patino, Workshop 8. 
The team JCT Associates was announced as the winner was announced during the a presentation held last Thursday.