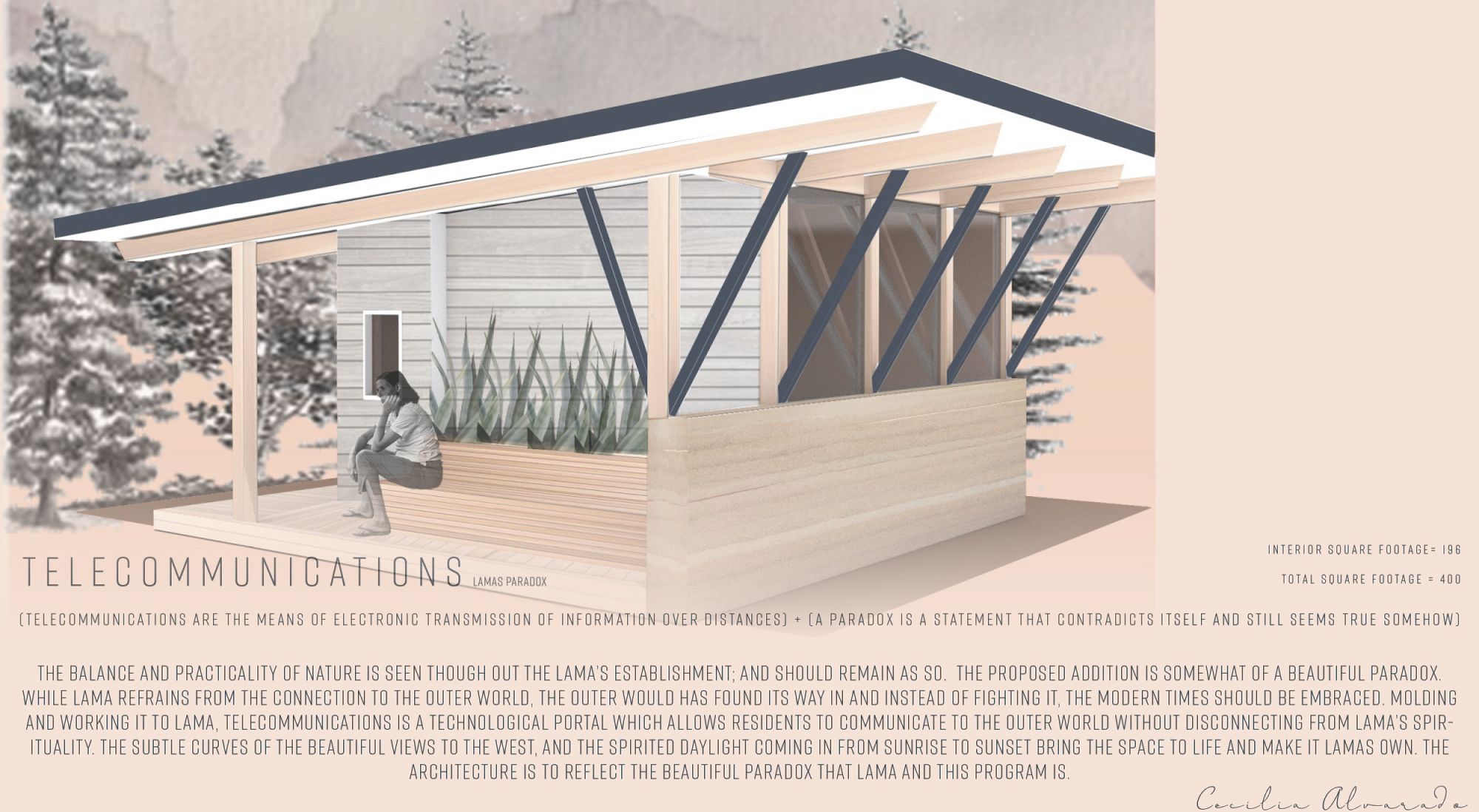 This week, a final design was chosen for a networking and communications center, from Senior Instructor Jade Polizzi and Instructor Rachel Lee's intermediate architecture studio. 
This spring, students worked with the Lama Foundation to design a new communications center for the Lama community. The class client selected to move forward with a design by ENVD student Cecilia Alvarado. Alvarado's design is titled "Telecommunications: Lamas Paradox,"  a 400 square foot structure. 
"The proposed addition is somewhat of a beautiful paradox," Cecilia Alvarado said. " While Lama refrains from the connection to the outer world, the outer world has found its way in, and instead of fighting it, the modern times should be embraced."  
The final design was originally planned to be built during a six-week design-build studio this summer. 
"The hope is that we can break ground lat this summer and build the structure next summer," Jade Polizzi said.