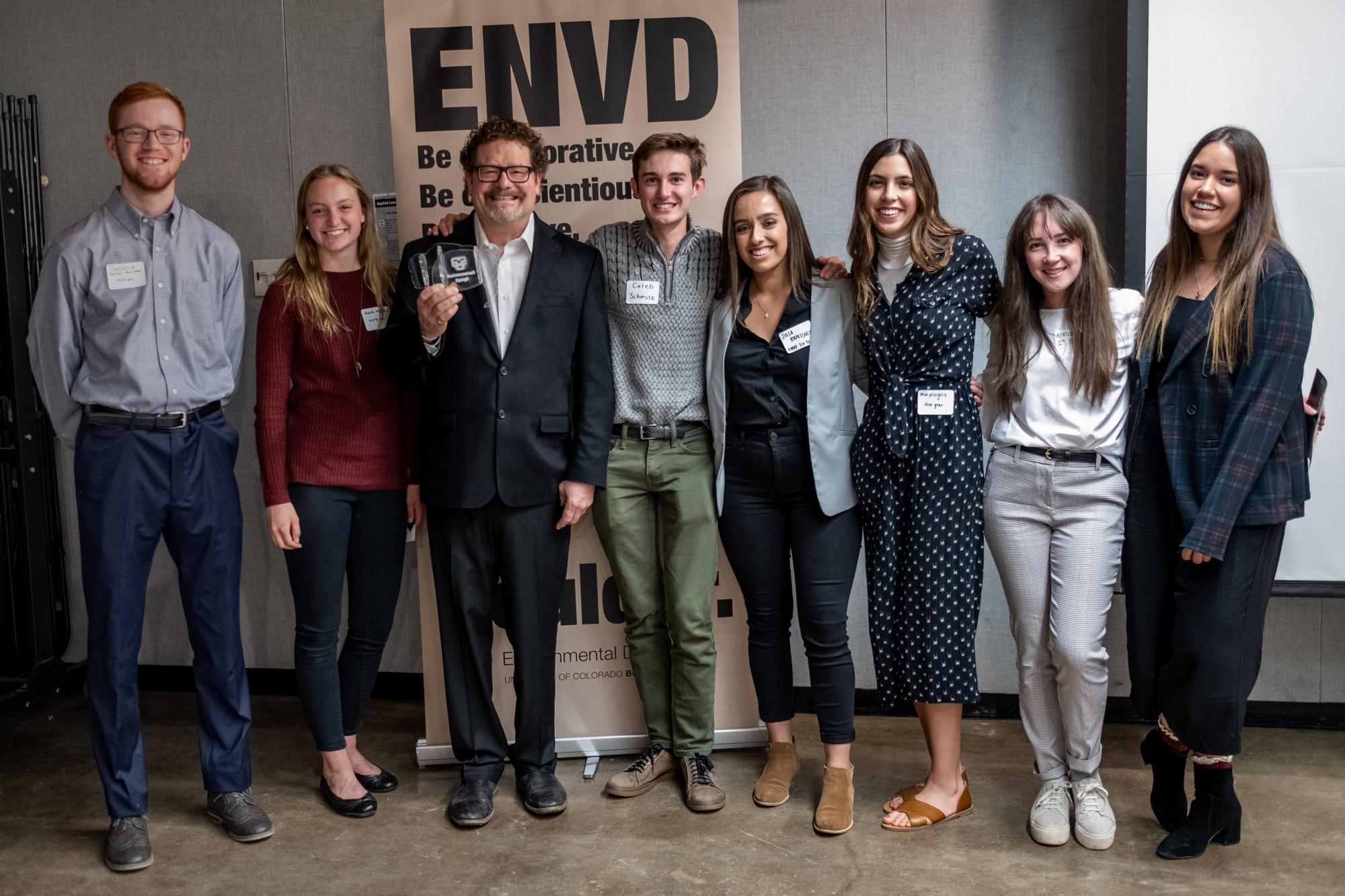 This year, Environmental Design celebrated homecoming 2019 by announcing it's first-ever Distinguished Alumni Award. The Distinguished Alumni Award recognizes individuals who have demonstrated community leadership and made a significant contribution to the design profession. 
This year's honoree was Harvey Hine, principal architect at HMH Architecture + Interiors, AIA, for his contributions in the field of architecture.    
The event was held in the environmental design building, with a welcome from Paul Chinowsky, director of the Program in Environmental Design; introduction of the award by Brandon Anderson, instructor; and a presentation by Harvey Hine.