At the CU Boulder School of Education, we are excited to welcome and announce new faculty members who bring a variety of experiences and enhance our community of educators and learners. Meet them below, and please join us in welcoming them to our school and community.
---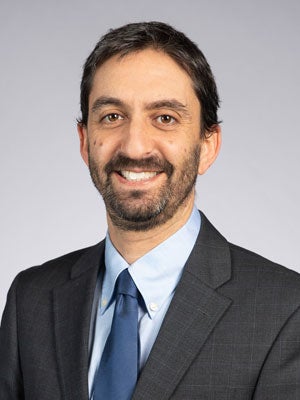 Oded Gurantz joins us as an assistant professor of research and evaluation methodology. His research focuses on gaps in college enrollment and completion between students from historically underserved groups and their more privileged peers. He uses quantitative research methods to examine programs and policies that are both effective and efficient in ameliorating educational disparities. Gurantz was most recently an assistant professor at University of Missouri.
Why did you choose CU Boulder and the School of Education?
I think they had to choose me first! But I was previously faculty in a policy school and was very excited to shift to an environment where I could work more closely with students, staff and faculty who are all more closely connected to education.
What are you excited about this upcoming year?
I study higher education so I'm really excited to start learning about the university and its goals, and seeing if there are ways to use my skills to support the broader mission.
What's a fun fact about you?
My wife grew up in Boulder and we met online after she saw a picture of me posing in front of the Flatirons – even though I was living in California at the time and the picture was from the one and only time I had ever been to Colorado.
---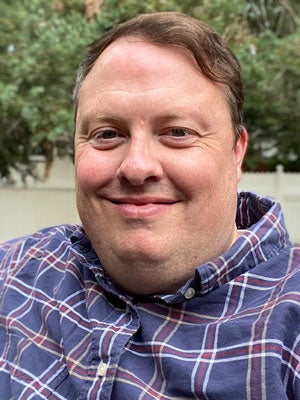 Adam Crawley joins us as an assistant teaching professor of literacy studies. Crawley earned his PhD at the University of Georgia and was an elementary teacher in public schools for 12 years. In Georgia, Crawley served in various roles with the Georgia Children's Book Awards and Conference. His research, teaching and service focuses on the use and censorship of children's literature in elementary contexts, especially related to LGBTQ+ representations.
Why did you choose the CU Boulder School of Education?
Aside from the beauty of the campus and surrounding areas, there are many reasons why I chose CU Boulder. Particularly in the School of Education, there are many faculty across program areas whose work I admire and often cite, especially relative to the intersections of queerness and literacy. The commitments to diversity, social justice, and equity are evident and actionable in people's research, teaching, service, and outreach (such as a Queer Endeavor led by Drs. Bethy Leonardi and Sara Staley). When I interviewed for the position, I also felt a warmth and collegiality among the faculty, staff, and students with whom I met. That further increased my interest to join the CU Boulder community.
What are you excited about this upcoming year?
I am excited to work with the faculty, staff, and students in the School of Education and across the university along with others in the greater community. I am particularly excited to learn more about and contribute to the Children's Book Festival, hosted in partnership by the CU School of Education and Boulder Book Store and that connects local schools and youth with authors and illustrators!
What's a fun fact about you?
Although I was born and raised in Georgia, Colorado has long been a special place in my heart. Since childhood, I've traveled here nearly every year to visit family. I have fond memories of mountain drives and exploring various parts of the state – from Mesa Verde National Park to Glenwood Springs to the Denver Museum of Nature and Science and more. I'm excited to now call Colorado home!
---
Meet the faculty, staff, students and friends who make the School of Education what it is today at colorado.edu/education/people.