Education alumna is transforming medicine through human caring
A tireless quest to expand knowledge and practices of human caring has sent Jean Watson around the world more than 20 times, where she has shared her theory of human caring and healing to educate the next generation of nursing and medical healers.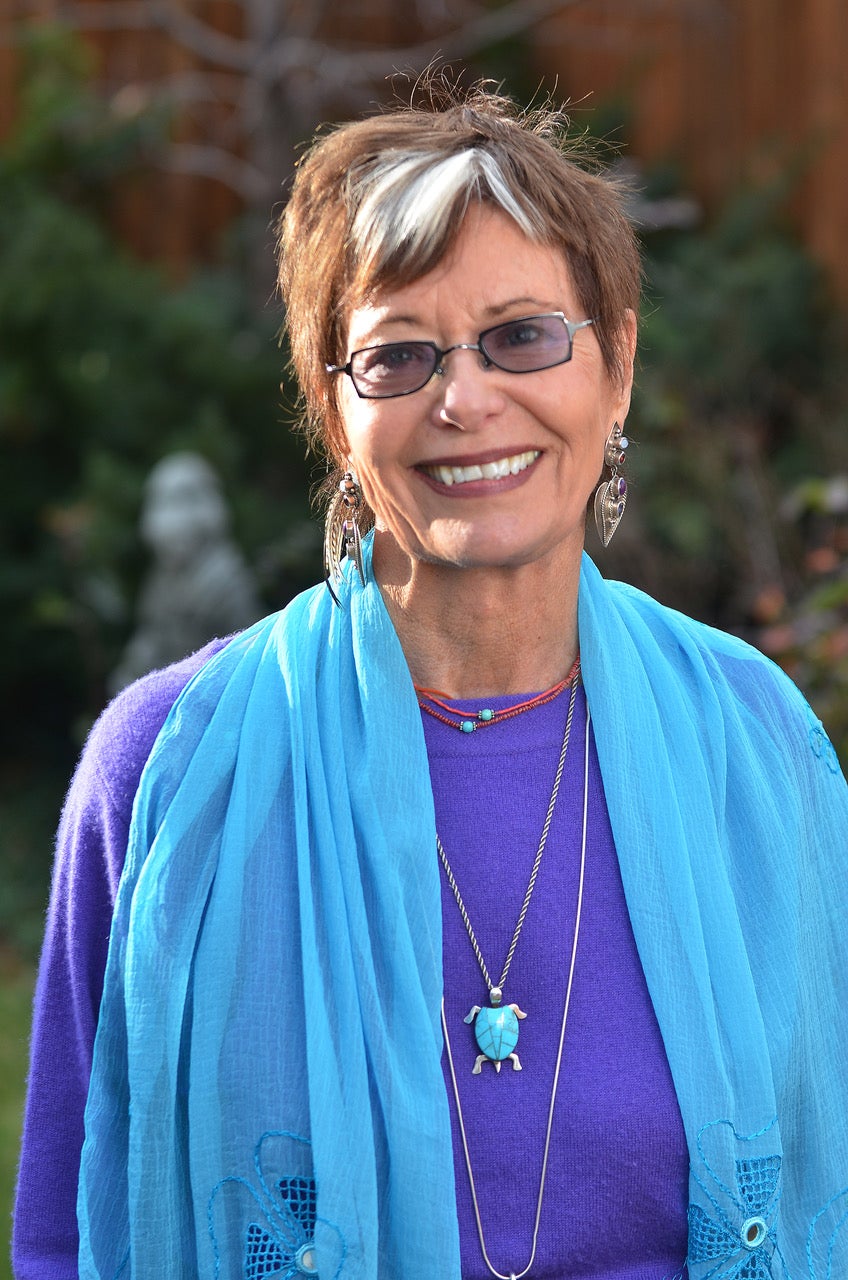 An internationally recognized nurse theorist and nursing professor, Watson is known for developing the Theory of Human Caring, as well as establishing the original Interdisciplinary Center for Human Caring and the Denver Nursing Project Human Caring. More recently she founded the nonprofit Watson Caring Science Institute to further this work in the world.
Giving voice to the basic human experience of caring and healing has inspired Watson to raise the concept of caring into the sphere of science, guided by a unitary world view of connectedness, rather than separation.
"Caring science is informed by a philosophical and ethical view of shared humanity," said Watson, who holds a doctorate in education from CU Boulder. "We don't just deal with the physical body; nurses engage in the sacred circle of birth/life/death."
After she suffered a traumatic eye injury, followed soon after by the death of her husband, Watson experienced human caring on a deeply personal level. Her theory evolved from her teaching and background in nursing, education, psychology, psychiatric nursing and her view of humanity, combined with her own healing journey.
Caring science is informed by a philosophical and ethical view of shared humanity. We don't just deal with the physical body; nurses engage in the sacred circle of birth/life/death."
To focus only on disease and curing without genuinely caring about the patient as a person is not enough, Watson said. This is the heart of her Theory of Human Caring, for which she has received countless honors and awards, including 15 honorary doctorates.
"Everything in the universe is connected to everything else," Watson said. "Our worldview in the Westernized world has been one of separation—mind separate from body, person separate from environment and so on. Human caring is about honoring the mystery of the infinite cosmos to which we all belong. A person can be totally cured, and yet not be healed. And someone who can't be cured  at all can have the ultimate healing through choosing a peaceful death with dignity."
Watson developed 10 Caritas Processes considered universal to human caring, making new connections between caring and love. At the core of the practices is the concept that caring takes place when two people make an authentic heart-to-heart connection in a caring moment. That moment becomes transpersonal and transcends time and space. It lingers with both practitioner and patient beyond the moment.
"Higher vibration feelings are affecting the whole energy field around you," Watson said. "So, the healing practitioner's loving presence, even though they may not physically touch you, is surrounding you."
Watson earned undergraduate and graduate degrees in nursing at CU Boulder and CU Health Sciences Center in Denver. In 1973, she earned a PhD in educational psychology and counseling from CU Boulder's School of Education.
She began her career teaching nursing courses at the CU College of Nursing, which led to her becoming dean of the College of Nursing at the CU Anschutz Medical Campus. Watson was named a CU Distinguished Professor, a high honor bestowed to outstanding professors.
She helped establish the nursing school's first doctoral program, a PhD in nursing, and the first clinical doctorate, Doctor of Nursing, which was the predecessor to today's Doctor of Nursing Practice (DNP) program. For 16 years she held the nation's first endowed chair in caring science at the College of Nursing at CU. The author of more than 30 books, Watson has been selected as a Living Legend of the American Academy of Nursing, its highest honor for contributions to nursing.
"The caritas processes provide a philosophy, language and practical guidelines," Watson said, "giving theory-guided language to nurses and an understanding that compassionate caring moments transcend time and space and physicality. When they hold that space in that caring moment with that person, they're actually living out these caritas processes."