Xóchitl Chávez (LatinAmer, SpanLit'02) grew up in Pueblo, Colorado's east side in a life rich with cultural heritage.   
"Summertime meant church festivals and street parades," said Chávez, who was a member of Pueblo's youth marching band programs. "There was always some sort of music being played." 
Working as a young, bilingual radio personality in the city, she learned of the diverse historic music venues that served as hubs where long-term Pueblo residents and migrant workers united. The importance of these hubs has stayed with her as she studies cultural anthropology and ethnomusicology. 
Chávez is now the first Chicana tenure track assistant professor in the music department at the University of California, Riverside. For the past year, she's partnered with CU Boulder on a research project, "Soundscapes of the People," that blends her work and heritage.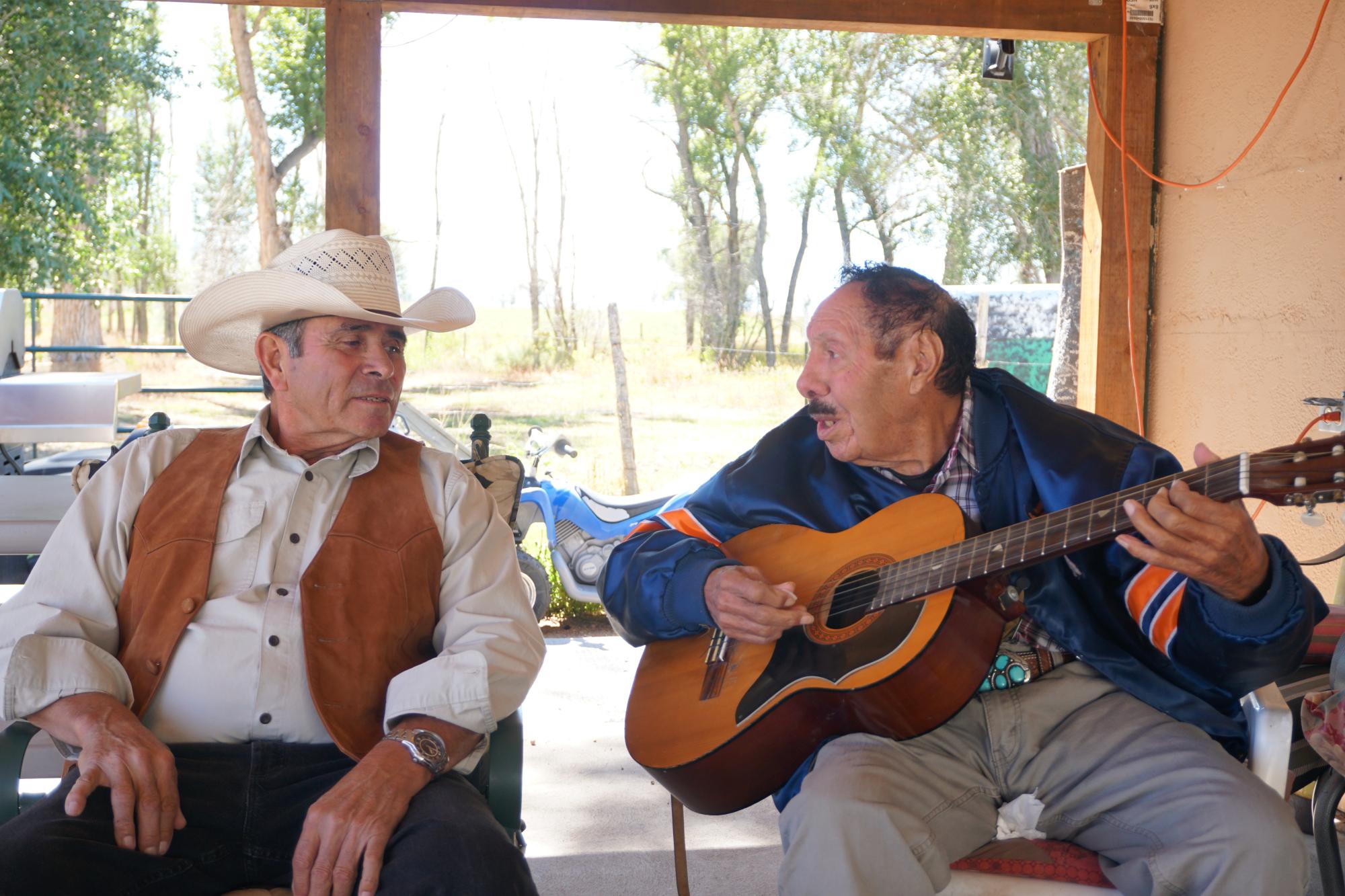 In 2019, Chávez met Susan Thomas, director of CU's American Music Research Center, who was seeking a research project to focus on the diversity of Colorado's music histories. Chávez encouraged her to start interviewing musicians in Pueblo.
"I was hooked," said Thomas. "The thing that has really struck me is how fascinating Pueblo is as a city. It's unlike any place I've ever been." 
Thomas — also the College of Music's associate dean of diversity, equity and inclusion — secured grants to study and preserve the history of music in Pueblo and surrounding areas, and began interviews in 2021. 
By the end of the project, Thomas, Chávez and a team of three graduate students will have spoken to about 80 musicians and community members for the project, some of whom have played in Pueblo for nearly 70 years. 
"Looking at music and sound is a powerful way to consider how Puebloans have built resilient communities and social identities," said Thomas. 
One particular elder, Sam Medina, known for his improvised songs called "versos," helped coordinate interviews with musicians in their 80s, even at the height of the COVID-19 pandemic.
In April 2022, the team secured a grant from the National Endowment for the Humanities to continue the research through 2025. The interviews, music and stories collected will be publicly available through CU's digital library and CSU Pueblo. 
Said Thomas: "The American West has been really understudied. This is an opportunity to change the narrative about how people have made music and why it matters."
---
Photos courtesy Xóchitl Chávez