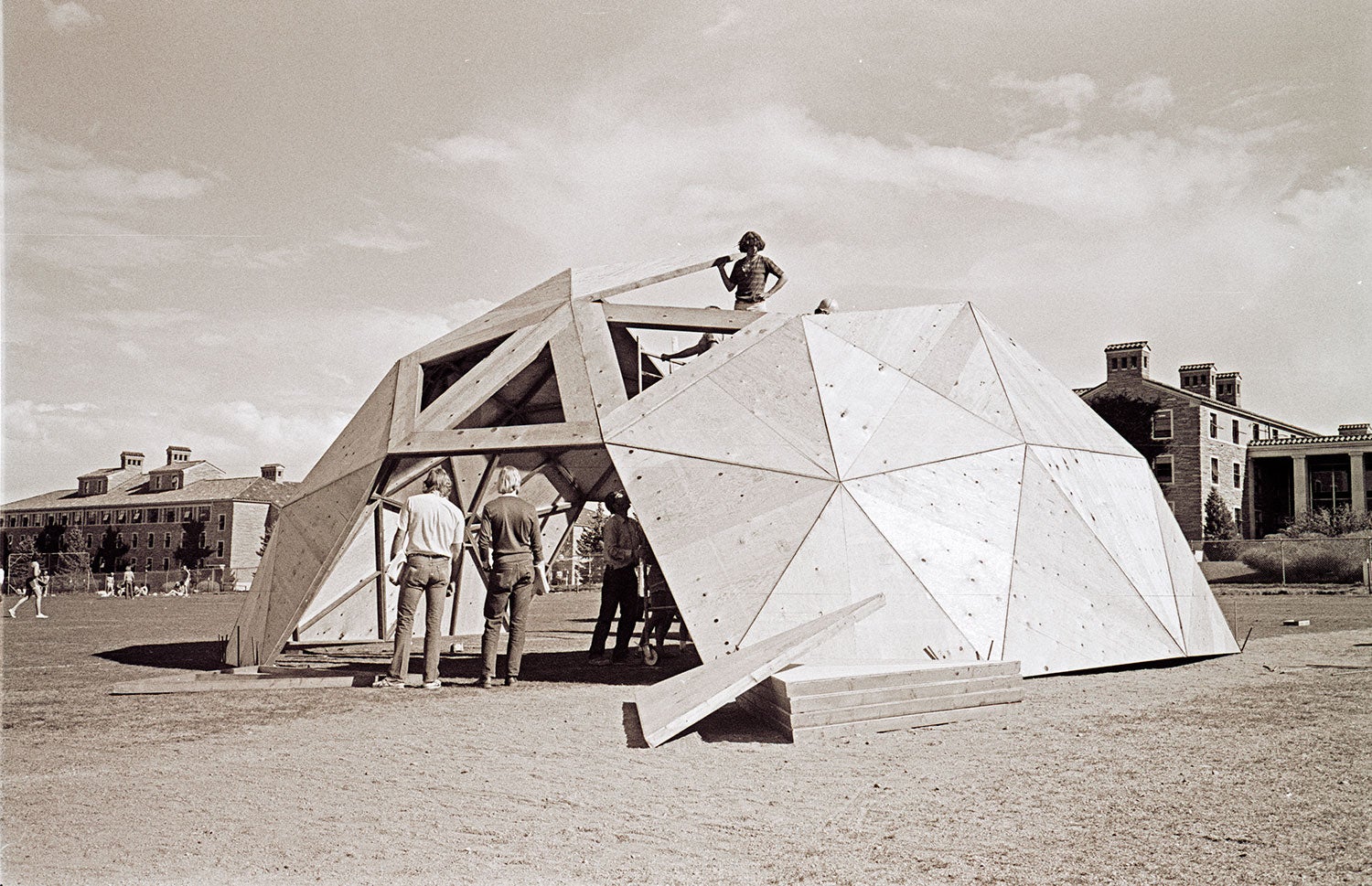 Then: April 22, 1970
Fifty years ago, on April 22, 1970, CU Boulder became the first university in the nation to open a student-led Environmental Center. The day coincided with the nation's inaugural Earth Day, which drew 20 million U.S. participants and led to the creation of the Environmental Protection Agency.
Since then, CU Boulder has been a leader in sustainability and innovation. Highlights include the launch of a recycling program in 1976, distribution of student bus passes in 1991, solar panel installation in 2004 and a pledge to carbon neutrality in 2007. Twenty-eight buildings on campus are LEED-certified and include everything from aeroponic gardens to self-dimming electrochromic glass windows. 
This photo was taken at the Earth Fair on Farrand Field in April 1974. Were you there? Share your memories with us at editor@colorado.edu. 
Photo CU Heritage Center; Daily Camera Collection, copyright 1974