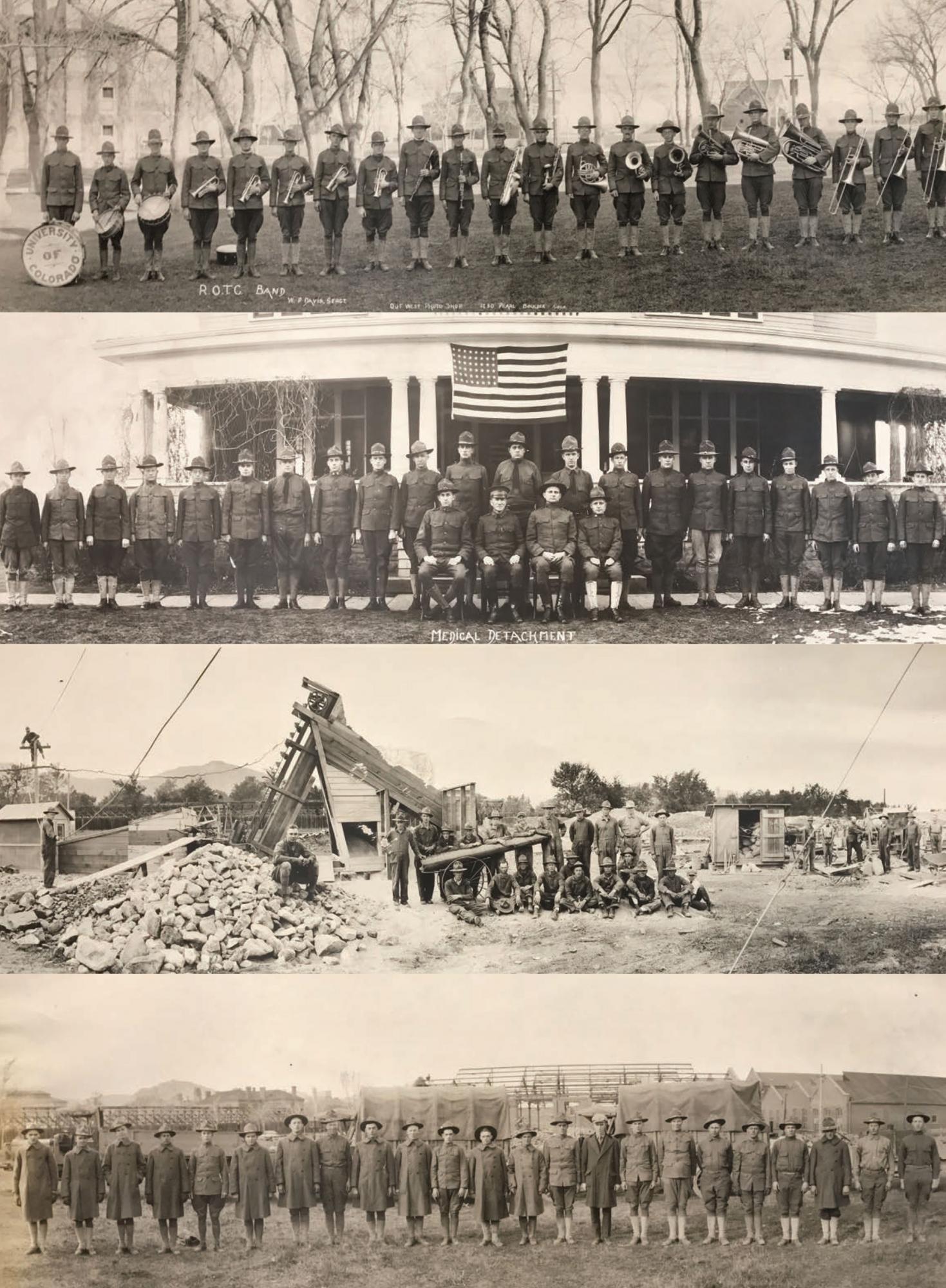 The United States entered World War I early in 1917. University students and professors across the country enlisted. Campuses became military training grounds.
When peace came in late 1918, an estimated 1,000 Coloradans were among the dead, including 55 CU Boulder alumni. Their names are inscribed in the University Memorial Center and carved into the walls of what today is the economics department building.
From top: 
ROTC Band on the quad.
Medical detachment. Many fraternity houses were converted to barracks and medical facilities. This house was likely the medical group's home.
Student Army Training Corps linemen and concrete workers. East side of Gamble Field (current site of the UMC).
Outside barracks, east side of Gamble Field, near the old engineering shops.
 
Photos courtesy CU Heritage Center