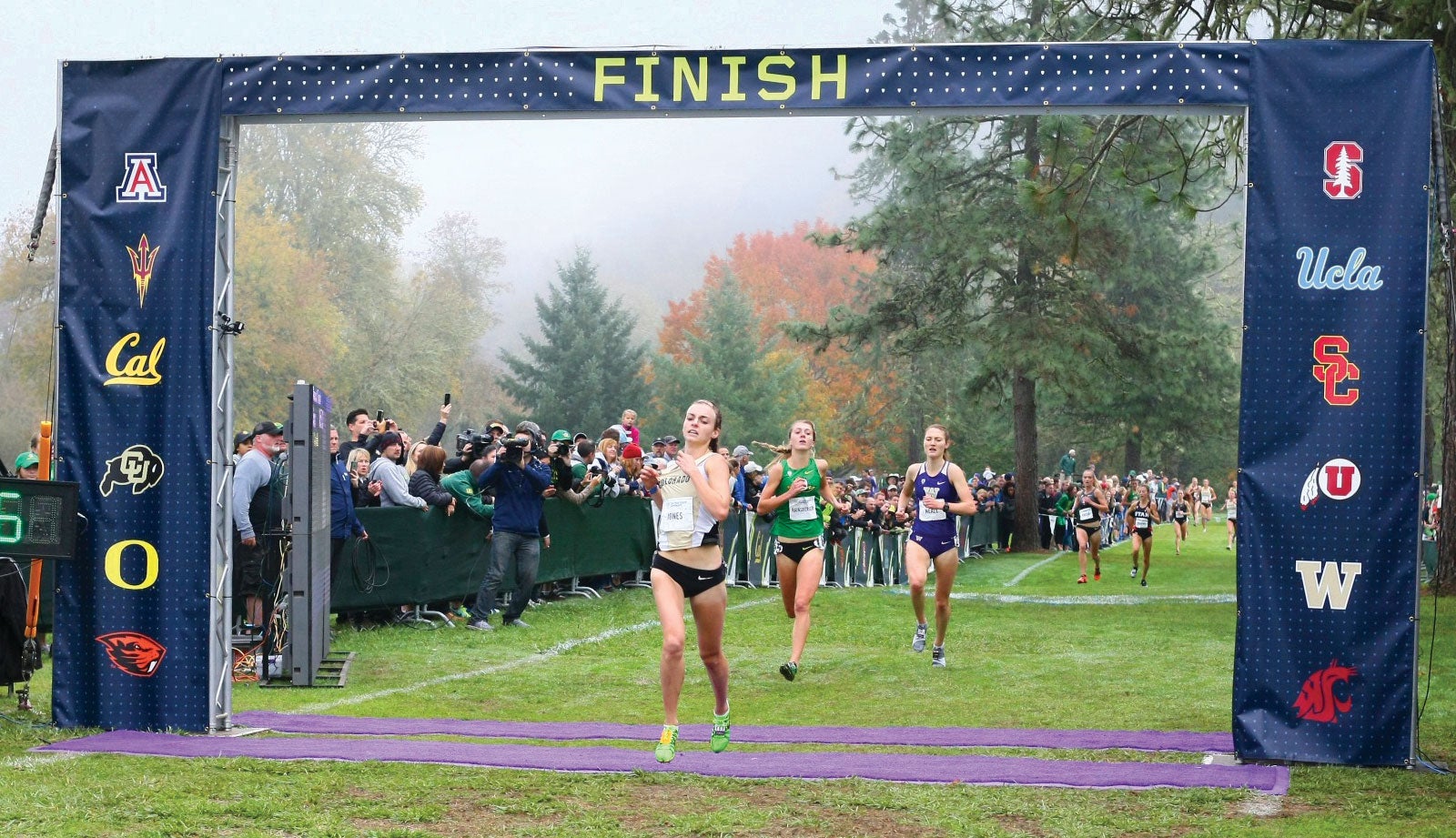 With a women's victory at the Pac-12 Championships in late October, the Buffs have won 10 of 14 conference team titles since CU and Utah joined in 2011.
Leading the way this fall was junior Dani Jones (IntPhys'20), who claimed the individual crown in the women's 6K race with a time of 18 minutes, 57.3 seconds. Jones, who was named the Pac-12 Women's Cross Country Athlete of the Year, is the first Buff to earn an individual cross-country title since Jenny Simpson (Econ, PolSci'09) won the Big 12 Championships in 2009.
"She was smart and patient," CU cross-country coach Mark Wetmore said of Jones. "She kept herself within the front the whole time and closed hard."
Kaitlyn Benner (ChemBioEngr, Soc'18) and Sage Hurta (ApMath, ChemBioEngr'19) also finished in the top 10 to lead CU to an 18-point victory over Oregon and Stanford, which tied for second. The win marked Colorado's third women's conference title in as many years.
CU's men finished second to Stanford by just six points, in what was essentially a two-team race. UCLA was a distant third, 56 points behind the Buffs.
Stanford's Grant Fisher won the men's 8K race in 23:44.9, with CU's Joe Klecker (BioChem'20) second, less than 4 seconds later (23:48.0).
Prior to 2017, the Colorado men had claimed all six of the Pac-12 team titles in cross-country.
"I think our men ran their best race of the year," said Wetmore. "We are smart and patient and ran really hard. We knew Stanford was coming in as a team that was a little under-ranked. It was a war and we lost by a couple of points, but I am real proud and happy."
Read the results of the NCAA cross-country championships here. 
 
Photo by Gary Breedlove