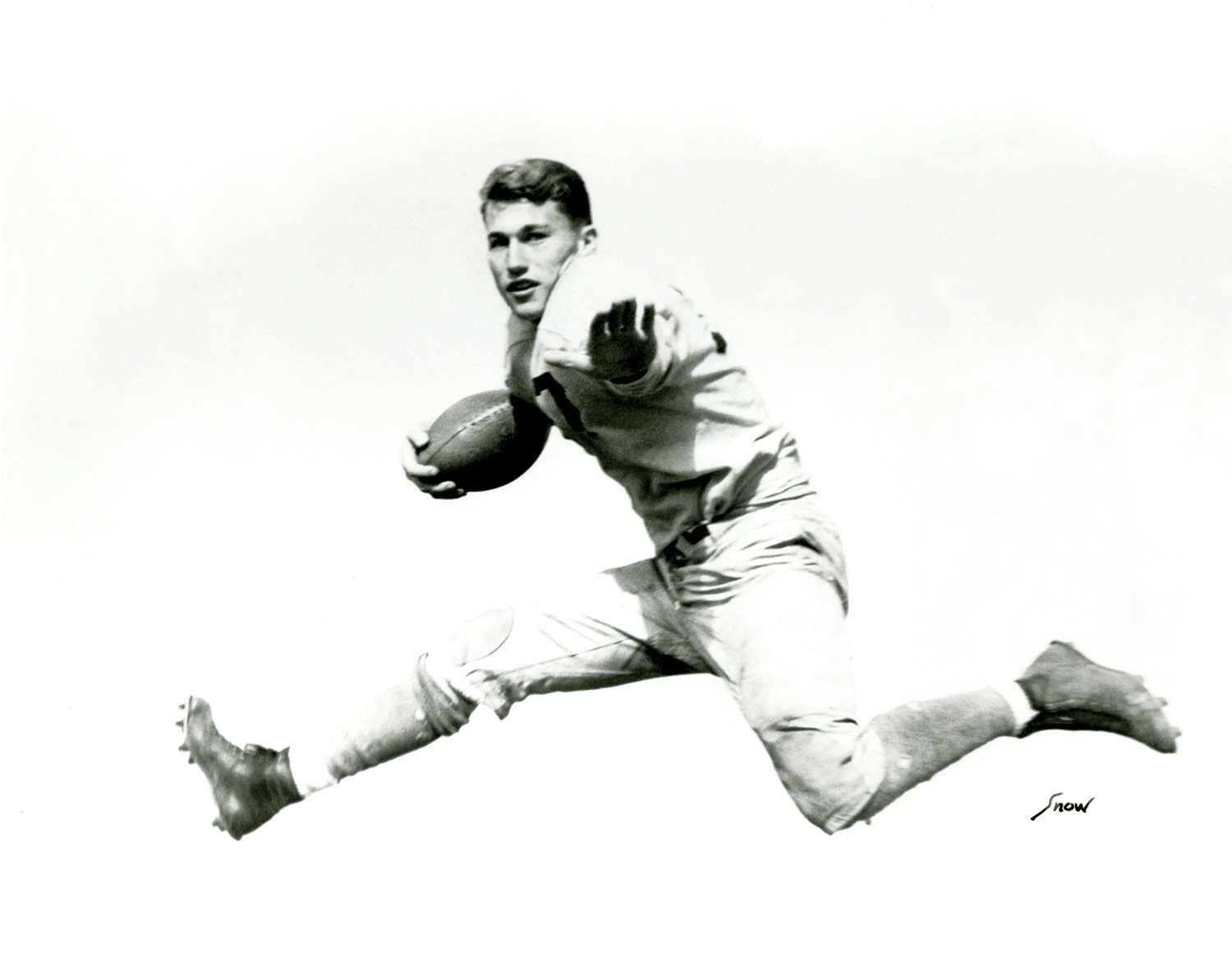 Byron R. White (Econ'38) came to notice for his athletic prowess, then proved himself a star in almost everything else.
Perhaps CU Boulder's most celebrated alumnus, the football hero dubbed "Whizzer White" graduated first in his class, won a Rhodes Scholarship, served as a U.S. Naval officer, went to Yale Law School and, at age 44, became one of the youngest ever U.S. Supreme Court justices.
A Colorado native, White also ranks among the longest-serving justices — 31 years.
In this photograph, one in a series of CU football players, he was still a teenager.
White died in 2002, in Denver. He would have turned 100 this June.
Photo courtesy CU Heritage Center