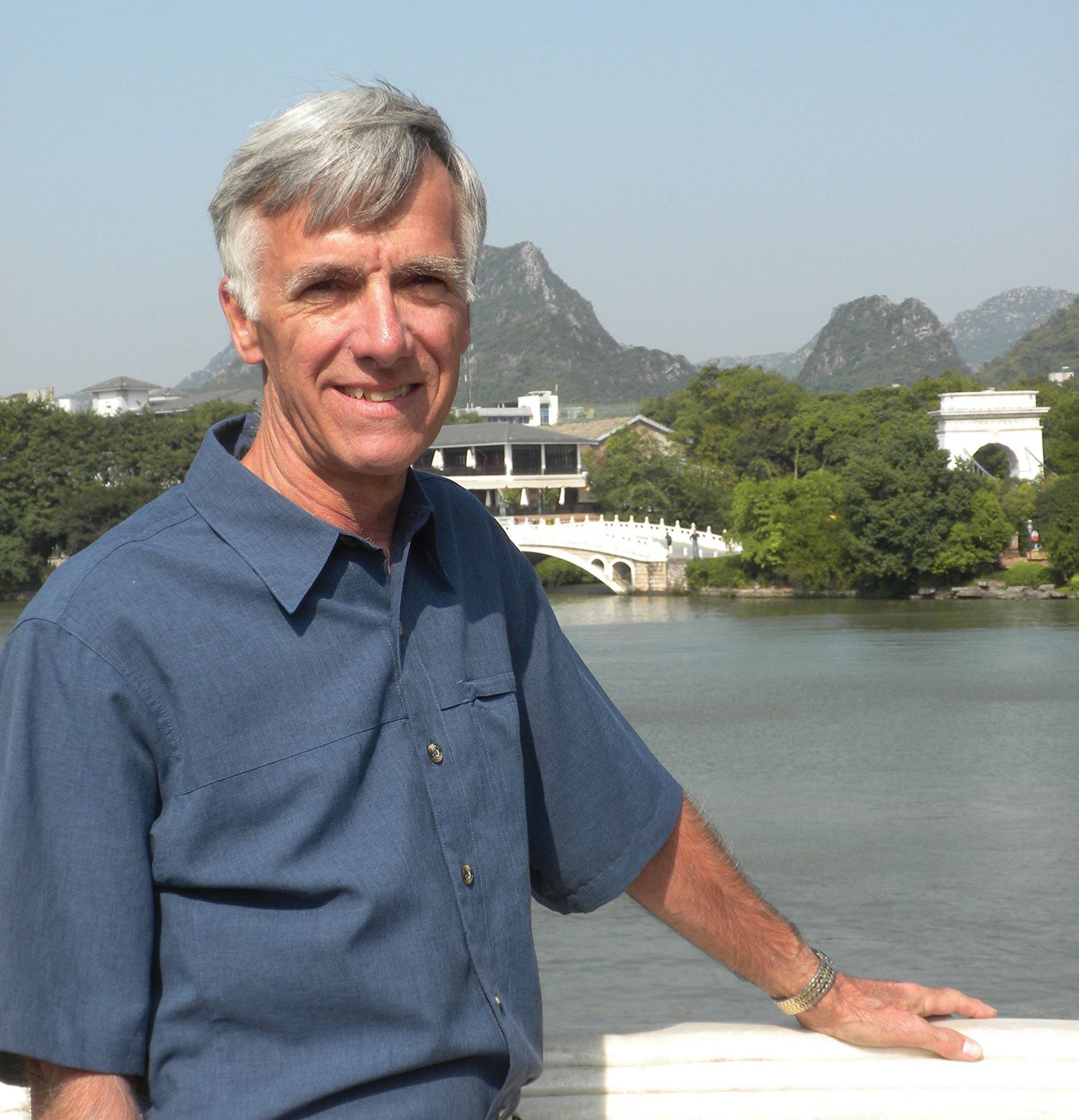 Alumni travel director retires after nearly 40 years at CU-Boulder
Clark Oldroyd (MEdu'75) figures he's traveled more than 100,000 miles with hundreds of Roaming Buffaloes.
With each traveler the long-time director of the Alumni Association's travel program experienced the world in a new light, and always with a characteristically CU sense of adventure.
Once he hiked Peru's Huayna Picchu with three other intrepid travelers, including a Buff in his late 70s whom Oldroyd calls the "hero" of the harrowing climb.
Another time, a Roaming Buff came to Oldroyd's rescue by noticing he'd left his wallet in the back of an Edinburgh taxi.
"Having the opportunity to spend one to two weeks at a time with CU alumni was a real treasure," says Oldroyd, 67, who retired in January after nearly 40 years at CU-Boulder, including three decades with the Alumni Association.
Now he's ready to explore the world with his wife, Janice Oldroyd (MEdu'93) — without a group and without a schedule. In time, he and Janice look forward to returning to Thailand, where they met as Peace Corps volunteers in the 1970s.
An Elmira Heights, N.Y., native who arrived at CU-Boulder as a master's student in 1974, Oldroyd joined the Alumni Association in 1984 after working for nine years as a hall director in Kittredge, Libby and Sewall Halls. He became travel director in 1988.
Oldroyd found that the alumni on his trips matched his own adventurous spirit. Together they marveled at places as grand as the Egyptian pyramids, as tranquil as the Amazon River and as revolutionary as South Africa during the early post-apartheid years. Oldroyd visited China five times over three decades, witnessing tremendous change. He recalls a cab driver practicing English phrases from a worn pamphlet in anticipation of the 2008 Beijing Olympic games.
Oldroyd's first trip as travel director was to China; his last, in October, was to Italy. In all, he traveled to 35 countries with CU.
"I hope in all that I've done, I've represented the university well and really tried to foster good relationships between alumni and friends of CU with the university," he says. "If that has happened, I'll be pleased."
Photography courtesy Clark Oldroyd