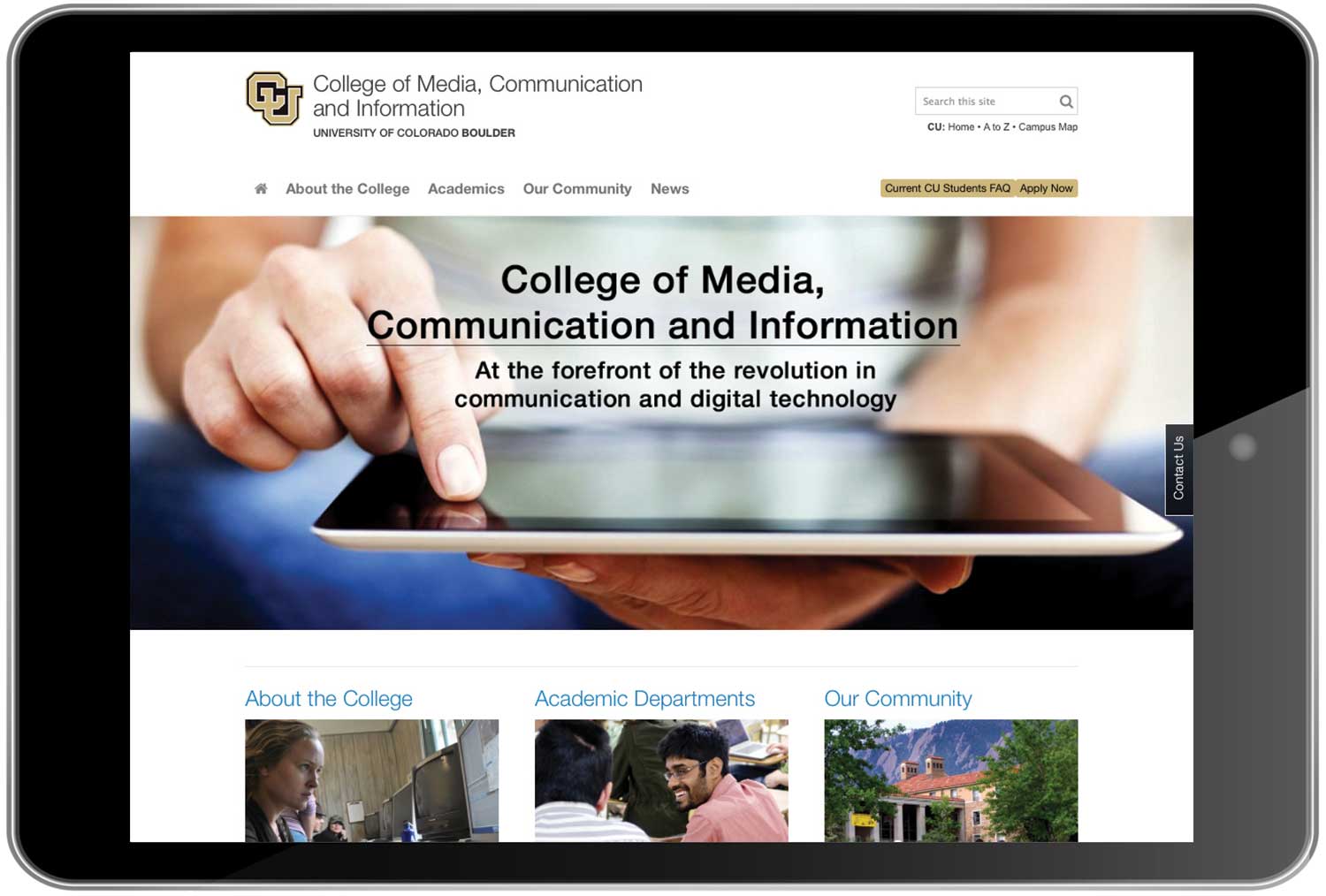 College of Media, Communication and Information to cultivate digital natives.
The CU Board of Regents in June approved creation of a new College of Media, Communication and Information, the first new college or school at CU-Boulder in more than 50 years.
Scheduled to open in fall 2015 with about 1,750 students, CMCI will include six academic departments and a graduate program focused on media, communication and technology for the digital age.
"The formation of the College of Media, Communication and Information positions CU-Boulder as a key driver of Colorado's information, communications and creative industries — all growing sectors in our state's larger economy, according to the 2012 Colorado Innovation Index," says CU-Boulder Chancellor Philip P. DiStefano.
The academic departments within CMCI will include advertising, public relations and media design; communication; critical media practices; information science; journalism; and media studies, along with a graduate program in intermedia art, writing and performance.
Christopher Braider, who has served as director of journalism and mass communication since July 2011, will serve as transitional dean. Braider is a professor of French and comparative literature at CU.
Find out more at www.colorado.edu/cmci/.