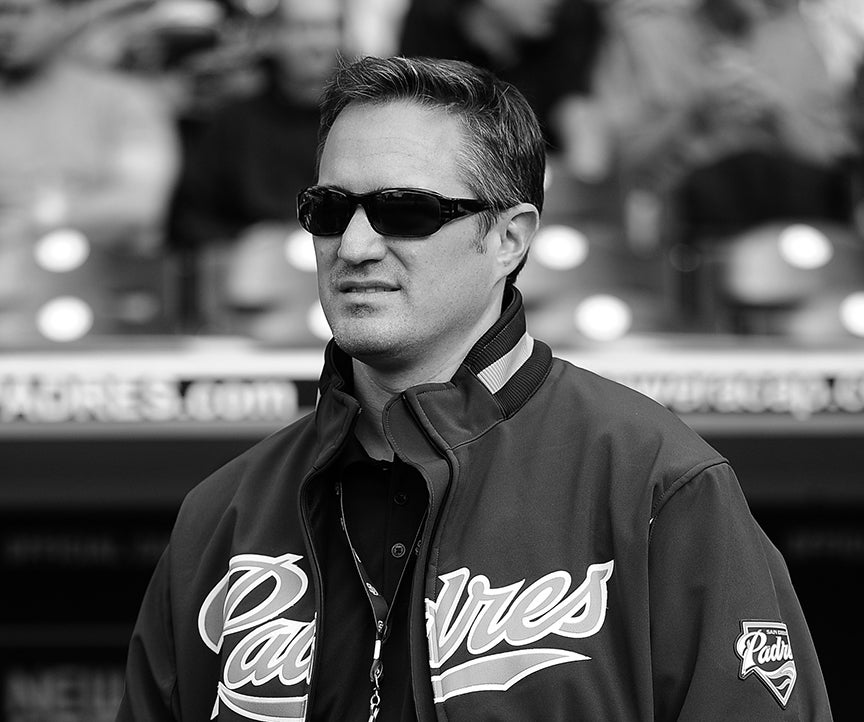 San Diego Padres chief executive officer Tom Garfinkel (Comm'91) always has viewed baseball as a platform to bring people together.
Throughout his career he has met CEOs, politicians, innovators, celebrities, scientists, military leaders and everyday people doing extraordinary things.
"I've always looked at it as an opportunity to learn," says Tom who started with the Padres as president and chief operating officer in April 2009. "Last week I was having a conversation about leadership with one of the highest ranking officials in our military. I also spent time with one of the leading scientists in the fight against cancer. I try to use it in that way to impact people's lives off the field whenever we can."
Before the Padres, Tom worked as executive vice president and chief operating officer of the Arizona Diamondbacks. During his tenure there, he built a long-term strategic plan for the franchise, led the re-branding of the club and updating of Chase Field and led a team that produced the highest controllable revenues in the franchise's history in 2008.
Today Tom supports the San Diego community, members of the military, people fighting cancer and even CU, whether hosting Buff alumni in a suite before a Padres game or hiring CU students as interns.
For instance, at a Little League Day at Petco Park, Tom observed about 8,000 young players waiting to participate in a parade. Nobody was wearing Padres gear.
"When you think back to playing Little League and that first jersey, it's usually the team you root for. I thought, 'These kids should be rooting for the Padres,'" Tom recalls.
With Tom's guidance, the Padres' Youth Baseball Initiative, born shortly thereafter as a community partnership, today supports more than 1,000 teams in San Diego County by providing 15,000 authentic jerseys and caps from throughout the team's history.
In addition, under Tom's leadership, the Padres followed Major League Baseball's lead in 2010 and became the first team to develop a comprehensive initiative to build awareness for Stand Up to Cancer, raising more than $300,000. Everyone is affected by cancer, he says, noting the impact the association has had on people's lives, including players, employees and fans.
"The challenge of winning a World Series is the ultimate motivator, but one of the best parts of my job is the chance to provide once-in-a-lifetime experiences for other people and to use baseball as a way to bring them together," he says.