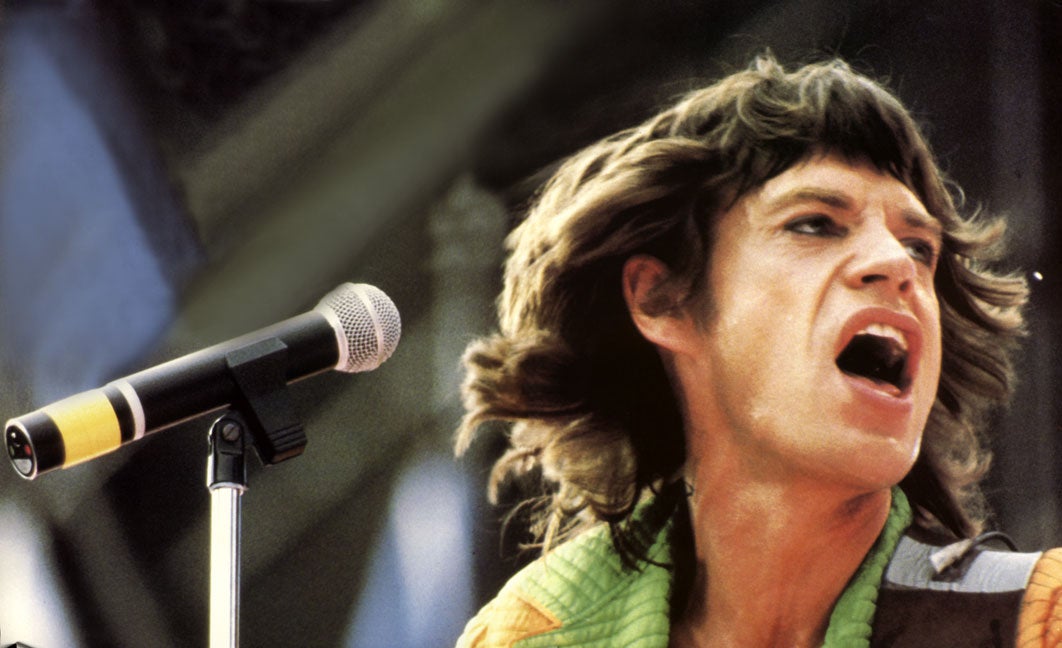 Three decades ago, Mick Jagger stood in Folsom Field for the last time, dressed in a red tank top and football pants.
As the Rolling Stones celebrate their 50th anniversary this year, many Buffs remember the band's three riveting performances in Folsom Field. From 1966 to 1981, the Stones toured the United States every three years. During their 1978 "Some Girls" tour, the band hit 24 cities, playing in Folsom July 16 with Kansas, Eddie Money and Peter Tosh. They opened with a Chuck Berry cover, "Let It Rock," and ended with "Jumpin' Jack Flash" before an encore of "(I Can't Get No) Satisfaction."
On Oct. 4-5, 1981, the Stones were back, joined by George Thorogood and Heart. Promoting their "Tattoo You" album, the band arrived in two black helicopters, landing behind the stage as Heart belted out "Crazy On You." When the giant blue-and-pink curtains finally parted, the Stones broke into "Under My Thumb." The crowd stood on its feet for the two-hour performance. Meanwhile, the Buffs, coached by Chuck Fairbanks, lost to UCLA 27-7 in California during the concert. Some students brought transistor radios into Folsom to follow the game.
During the 50-show tour, the band reaped $50 million in tickets sales, making it the largest grossing music tour of the year. The average ticket price was $16. It was the band's final concert in Folsom and last in the United States until 1989.
After five decades, the legendary band may be ready for their final curtain call on the rock 'n' roll stage.
"I didn't expect to last until 50 myself, let alone with the Stones," Keith Richards has said. "It's incredible, really. In that sense we're still living on borrowed time."
Check out these other photos of the Rolling Stones at Folsom Field taken by Michael Goldman (Pharm'78) when he was a Program Council photographer at CU. The first two were taken in 1978 and the rest are from 1981.
Photo at the beginning of the story courtesy of the 1982 Yearbook by Doug Conarroe