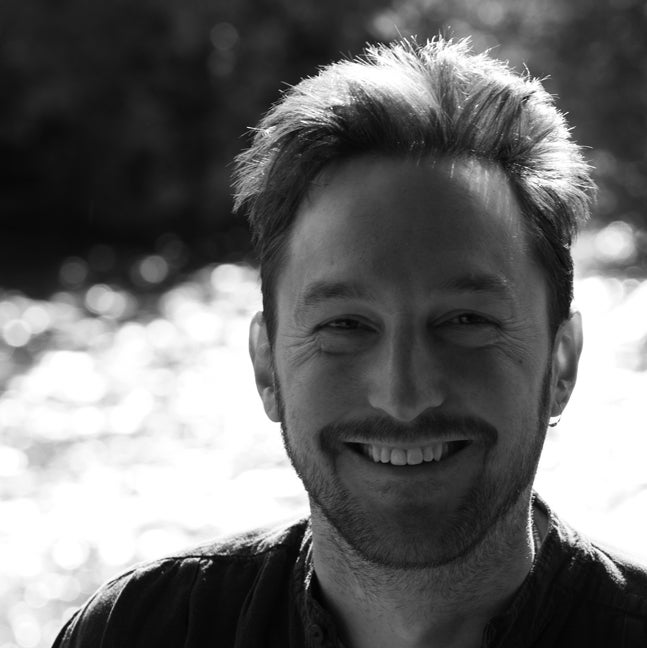 Rappelling into a flooded canyon in Utah's Zion National Park, photographer Jeff Diener (EPOBio'92) was sweating in his wetsuit in the 100-degree heat. Yet on his fourth rappel deep into the canyon, all was forgotten when a cathedral of glowing sandstone appeared 70 feet below. He immediately set up his gear and began shooting photographs.
"These wild, novel experiences, mixed with adventure and exploration in beautiful spots are what I live for," Jeff says.
Many of his stunning photos have appeared in national magazines, including Outside, Men's Journal, National Geographic Traveler and Oprah. In addition, he shoots for such commercial clients as Patagonia, Camelbak, Columbia Sportswear, Nikon and Gore-Tex. While the work is diverse, nature serves as his inspiration.
As a teenager growing up in upstate New York, Jeff was obsessed with skiing. He spent his days as a ski instructor and plastered the walls of his room at home with photos ripped from Powder Magazine. He would transport himself into the scenes of the photographs, memorizing each detail.
"I think the love of capturing unique, beautiful and compelling moments got deep into my core somewhere in this process," Jeff says.
He attended CU-Boulder for its proximity to mountains, majoring in biology to gain a deeper understanding of nature. The majestic Rocky Mountains further fueled his appreciation for wild places, and he made the decision that his career would keep him outdoors.
After graduating Jeff took a solo,10-month trip to Nepal, Maui, Alaska, India and beyond. While abroad he steadily improved his photography skills, learning the most effective ways to use natural light in a scene.
Jeff moved to Jackson Hole, Wyo., for what he thought would be a season or two. However, he fell in love with the town and never left. His interests have since evolved from skiing to white-water rafting, backpacking and mountaineering.
His next plan is to buy a motor for his paraglider so he can shoot aerial photographs around Jackson. He also aspires to publish a book of his photography. In some moments he finds himself in awe of his career path.
"It always makes me smile when I find myself shooting amazing light in some ridiculously beautiful location," he says. "I'll have to stop just for a second and remind myself that I'm actually at work."
To view some of Jeff's work, visit www.jacksonholegallery.com