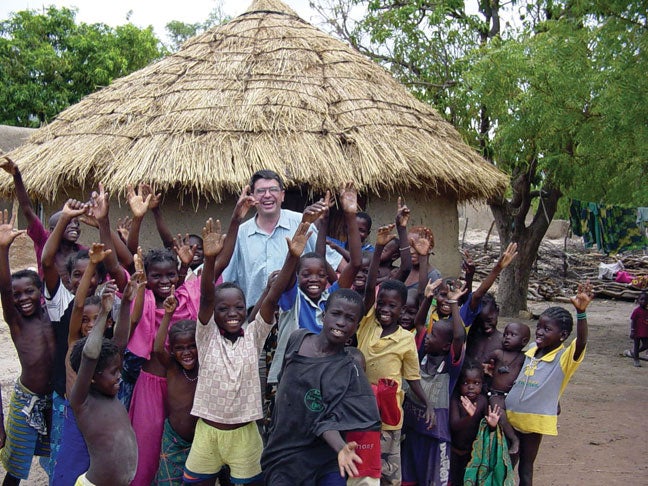 Civil engineering professor Bernard Amadei's work extends far beyond the classroom since he helped found the international humanitarian nonprofit Engineers Without Borders-USA in 2001.
Engineering News-Record, a major engineering-industry magazine, gave Amadei its annual Award of Excellence in March for his Engineers Without Borders work. The organization boasts 12,000 members in 300 chapters, bringing clean water, sanitation, housing, transportation and sustainable energy to Rwanda, the West Bank, Afghanistan and other developing communities.
And a new $5 million gift from Mort Mortenson (CivEngr'58), his wife, Alice Mortenson, and builder M.A. Mortenson Company will endow the Mortenson Center in Engineering for Developing Communities and a faculty chair for Amadei, who directs the education, research and service center within the engineering college.
"The Mortenson Center will provide a blueprint for the education of engineers of the 21st century who are called to play a critical role in contributing to peace and security in an increasingly challenged world," Amadei says.