Cognitive Neuroscience research at the University of Colorado Boulder thrives across different departments and different areas of psychology. The following are some of the primary resources available to those wishing to conduct cutting-edge cognitive science research.
Resources
Functional Magnetic Resonance Imaging (fMRI)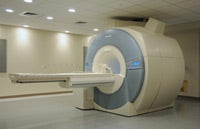 CU Boulder and the Mind Research Network (MRN) of Albuquerque, New Mexico, have joined forces as the Intermountain Neuroimaging Consortium (INC). This marks the start of a long-term collaboration between the Mind Research Network and CU Boulder that will significantly enhance the neuroimaging capabilities of both organizations. Department of Psychology and Neuroscience Professor Marie Banich is the Executive Director of the Consortium.
At the heart of the center is a state of the art Siemens 3T Trio Magnetic Resonance Imaging System. The scanner is located at CU Boulder's Center for Innovation and Creativity (CINC) (directions).
Electroencephalography (EEG, ERP)

Three faculty have laboratories with EEG recording capabilities. Tim Curran's laboratory currently uses two 256-channel and one 128-channel EEG systems (Electrical Geodesics Inc.). The 256-channel systems are housed in the Muenzinger Psychology and Neuroscience Building (D458 & D464C). The 128-channel system is currently located at the Clinical and Translational Research Center on the Boulder Campus, where the system is being used in research examining drug effects on learning and memory. Tiffany Ito's lab in the Muenzinger Psychology and Neuroscience Building houses 3 EEG systems (Neuroscan Synamps). Another full EEG system (Neuroscan Synamps) is housed in Al Kim's lab at the Center for Innovation and Creativity (CINC). These systems are available for use by other faculty and graduate students.
Computational Modeling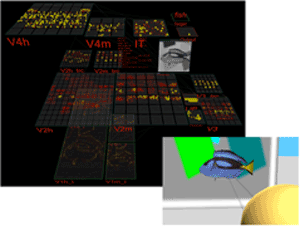 Our program emphasizes the use of computational models to inform our understanding of brain function. In particular, we aim to use our knowledge from other neuroscience methods (fMRI & EEG) to inform our computational models and vice-versa.  We have a number of large scale high-performance computational resources available, managed by our excellent Research Computing team at the Office of Information Technology.