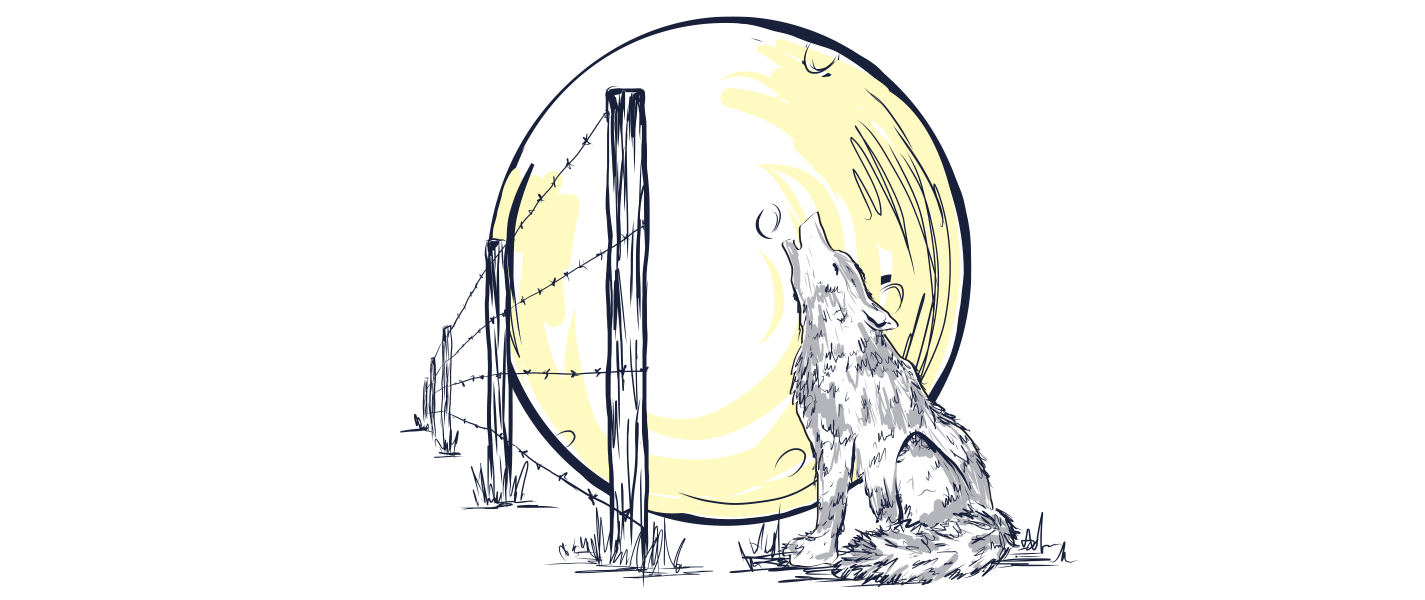 By Lauren Irwin (Jour'22)
Illustration by Dana Heimes
In November 2020, Audrey Mayes (MMediaSt'22) watched as 13 mostly urban counties outvoted 51 mostly rural counties, approving gray wolf reintroduction in Colorado.
To Mayes, the vote on Proposition 114 was a clear demonstration of the state's rural-urban divide, and it showed rural voices being drowned out. She decided to do something about it.
As Mayes formulated the topic of her master's program final project, she focused on uplifting and highlighting rural perspectives on Colorado wildlife issues and controversies. She gathered information from scientists, ecologists, outdoor business owners, farmers, ranchers, and parks and wildlife employees to combine her two interests—wildlife and media—into a three-part podcast.
"Within the discussion of the (proposition), the rural voices were just not being heard or being pushed into the background, and that's where I really focused my attention in raising the rural perspective within these spaces," said Mayes, a recent graduate from CMCI's Media and Public Engagement master's program.
Through research, interviews and personal experience, she found that it's difficult for rural people to engage with news media because of technological challenges, like poor internet access, distrust of media or, most commonly, lack of time.
Mayes knows firsthand that her target audience is busy. She grew up in rural Texas, spending most of her time outside, hunting, fishing and learning from family about rural traditions and lifestyles.
"If the sun's up, rural people are usually working," Mayes said.
With hectic schedules in mind, Mayes knew she needed to create a media project that would be easily accessible—and a podcast seemed like the perfect solution.
"The reason I made it into a podcast is that it's easy to consume. You can pay attention to them, but you can do other things," she said.
In April, Mayes published her podcast, Where the Aud Things Are, on Spotify. With a title borrowed from the children's book Where the Wild Things Are, Mayes knew her wildlife focus, plus the "odd" lifestyle of rural people and her name, Audrey, fit together to create a name representative of the content she was creating.
Mayes has received audience engagement and positive responses since debuting the podcast. In some cases, people have suggested she expand her coverage to different states or submitted topics for her to cover.
She plans to continue producing the podcast while she pursues a career in media and conservation with Vista Outdoor Inc. as Remington Ammunition's marketing specialist.
"Conservation is immensely important to me because loving wildlife . . . was instilled in me when I was a young child," Mayes said. "My hope is to allow future generations the same opportunity by conserving traditions, wildlife and wild spaces."