By Tammy Rae Matthews (PhDJour, ex'20) and Stephanie Cook (MJour'18)
The numbers alone were eye-popping: 105 combined points, over 1,000 rushing yards, 56 first downs and 10 passing touchdowns.
With less than 2 minutes remaining in the final quarter, the Los Angeles Rams made a game-clinching 40-yard touchdown pass, defeating the Kansas City Chiefs 54-51 in the highest-scoring game in Monday Night Football history.
That November 2018 game at the Los Angeles Memorial Coliseum is a career highlight for Jay Rothman (Jour'84), lead producer of Monday Night Football—mostly for reasons that have nothing to do with the stats.
"The highlights of my career have been when events I've produced—and intimately been involved in—have united people and a region, more than the game itself," he says.
During the weeks leading up to the game, a gunman killed 12 people at the Borderline Bar and Grill in Thousand Oaks, California. Meanwhile, a string of fires—including the Camp Fire near Sacramento and the Woolsey Fire in L.A.—had already killed 80 people and forced hundreds of thousands of evacuations. Among the evacuees were several Rams players.
In response, the team passed out thousands of free tickets to local emergency, aid and law enforcement officials. The game brought together survivors of the shooting and fires, and gave exhausted firefighters and rescue workers a moment of reprieve. The night's theme, LA Together, became a rallying cry for the entire city. It also showed how sports are about more than just a game—or even a season.
Ferrucci, who studies the intersection of race, gender and sports in journalism, is the faculty director of CMCI's new sports media minor.
Available to all CU students, the minor is designed to be "as open-ended as possible" so it can complement any major degree, as well as certificate programs in ethnic studies and business, Ferrucci says.
Cross-discipline exposure is critical for preparing students for a career in the sports world, which spans many industries and often requires a diverse skill set. 
This is made clear by alumni like Joe Nahra (Jour'91), who trained in journalism, sports administration and law on his way to becoming a legal and business affairs executive at Creative Artists Agency.
"As a journalism student at CU, I did a bunch of sports writing and eventually decided to get a master's degree in sports administration," he says. "I shifted to event marketing and operations before going to law school and getting into athlete representation with IMG, then the NFL Players Association and now CAA Sports."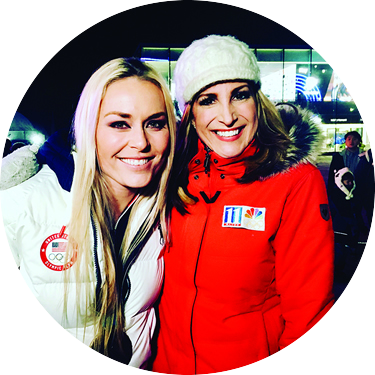 Students have the flexibility and freedom to explore a number of sports-related issues through the minor, including race and gender dynamics, business and economics, health and wellness, inclusion and safety, fandom and rhetoric, and more.
"In my class, we use sport as a lens to look at gender, race, class, globalization and who benefits from the way things are structured," says Senior Instructor Jamie Skerski, who teaches Gender, Culture and Sport in the Department of Communication. "People talk about sports in a way that is very personal. People are passionate about it."
Alumni working in the sports industry know that this type of theoretical framework transcends the classroom, often coming into play in concrete ways throughout their careers.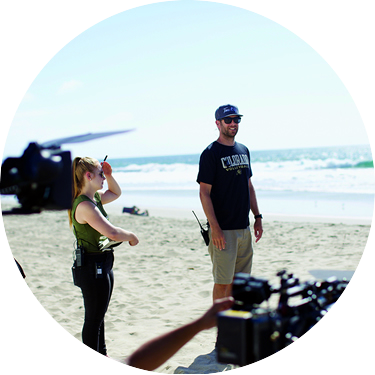 "As far as I know, I was the first female sports editor for the Campus Press newspaper," says Bonnie Jean Evans (Jour'90), the communications manager for USA Volleyball. "That helped me prepare for what it was going to be like to be a female in the mostly male world of sports journalism and communications."
Like Evans, students in the new minor can gain hands-on training through a number of student media outlets housed within the college and campus.
Because of Boulder's prevalent sporting and outdoor lifestyle and its proximity to Denver's major media and sports market, Ferrucci notes, CU has become a sports hub among national universities.
"We have so much in terms of the breadth of what we can consider sport," he says. "CU is a Pac-12 school with its own culture and sport."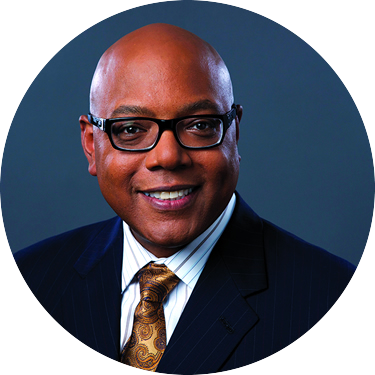 Lindsay Lew (MJour'98), the assistant director of digital and database marketing for CU's athletics department, agrees.
"We live and work in a market where you can see just about any form of professional sports at the highest level," she says.
For students interested in sports at any level, this is a big advantage. High-level internships and work-study positions located on and near campus can offer networking opportunities and prepare students to enter an evolving job market.
"I was fortunate to have a two-year sports internship at KMGH-TV in Denver, which provided me with a number of opportunities, including an independent study with the U.S. Ski Team," Rothman says.