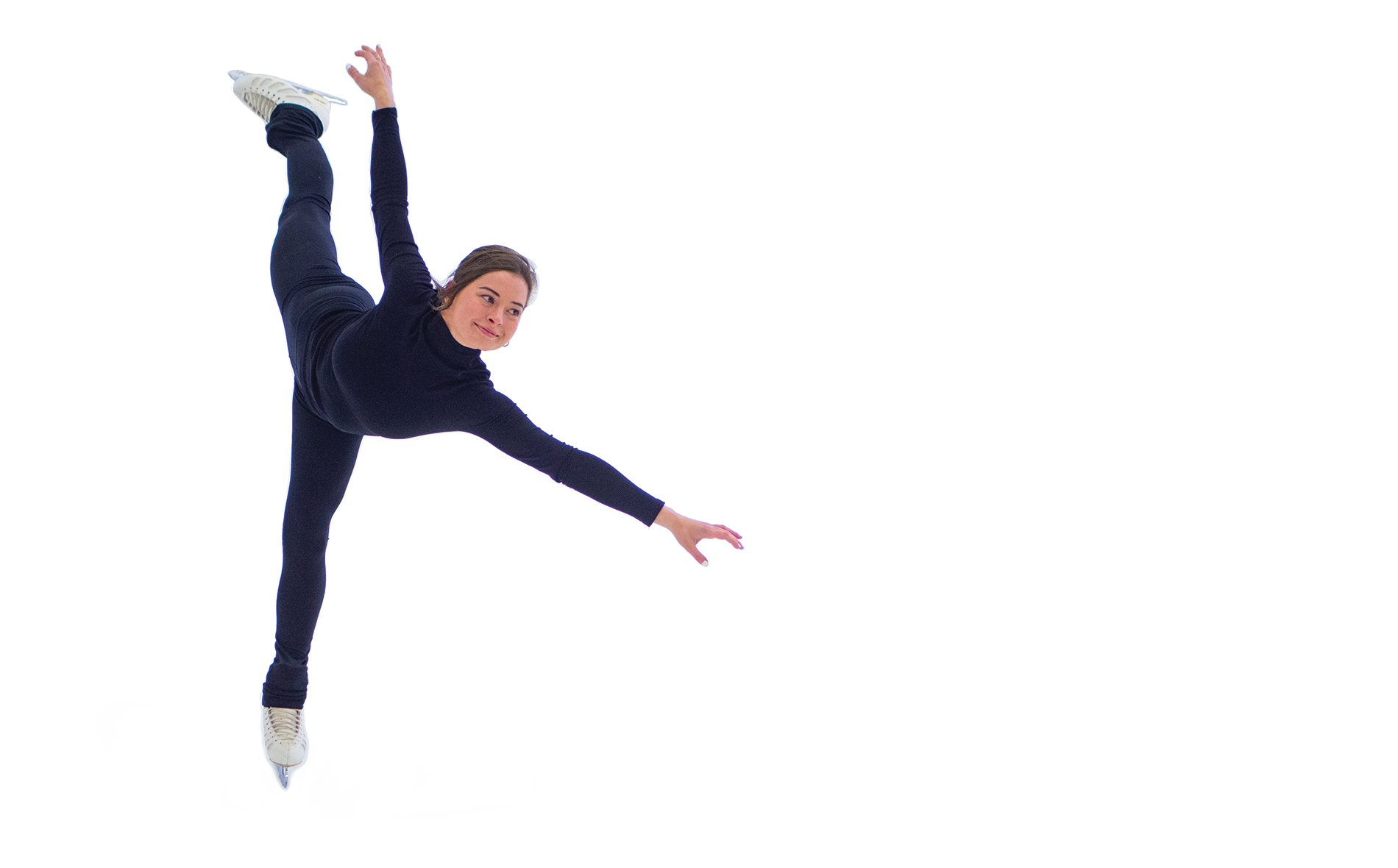 By Kenna Bruner
The move from competitive ice skating to studying information science may seem like a leap, but recent graduate Joy Weinberg (InfoSci'20) says the two share key elements: precision, drive and creativity.
"They're nice complements to each other," says Weinberg, an internationally recognized pairs skater majoring in information science. "How you show the visualizations of your data is creative. Ice skating is obviously free-flowing creativity, but there has to be precision when someone is throwing you."
Growing up in Chicago, she first stepped onto the ice at age 3. Skating lessons soon followed. Years later, while watching Olympic pairs figure skating on TV, she was thrilled by a move called the death spiral. Despite its ominous name, she became determined to master it.
"When I was 15, I somehow convinced my parents to let me move to Minnesota to train in pairs," Weinberg says.
In 2016, she and her skating partner won the U.S. Junior National Championship, placed second at the Junior Grand Prix competition in Colorado Springs, fifth place in the Junior Grand Prix competition in Torun, Poland, and represented the U.S. at the Junior Worlds competition in Debrecen, Hungary.
After two severe injuries, Weinberg decided to take a break from the rigors of competition to heal and focus on her education.
"Finding what I was passionate about pushed me hard to work toward competitive skating goals," she says. "It took me a little bit to find a major, but once I found information science, I've pushed for every opportunity. You have to be bold and go for it."
Weinberg graduated in December with a Bachelor of Science degree in information science, along with minors in journalism and creative technology and design. As part of her information science program, she received a grant from the Undergraduate Research Opportunities Program to work in the lab of CMCI Professor Leysia Palen, who has earned an international reputation in the field of crisis informatics.
For the project, Weinberg assisted Palen and a PhD student with the collection of Twitter data in order to learn how people share information and communicate about the dangers that arise when tornadoes and flash floods occur simultaneously at the same location.
"A lot of information science involves information gathering in order to tell a bigger story about data or to improve some type of platform," she says. "I hope to use information science and data gathering to help people in some way."