Visit CMCI
Meet with CMCI staff and students. Learn more about the opportunities you'll have here.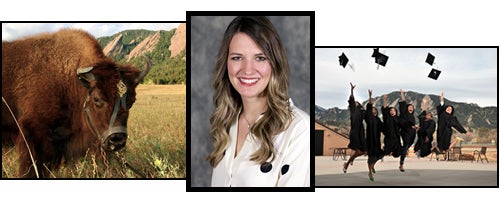 We are so excited that you are interested in the College of Media, Communication and Information (CMCI) at CU Boulder. My name is Shelby Javernick and I am the student recruitment and outreach manager for CMCI.
I hope to be a useful resource to you in your college search, admission and decision processes. Please fill out the contact form to the left and I will contact you soon. Go Buffs!"