In 2019 the Mortenson Center hosted the first annual Global Engineering Awards recognizing a professional and a student whose work aligns with the Mortenson Center's mission and vision. A special Humanitarian Award was also given. These awards seek to highlight the work of individuals who contribute to the field of global engineering. This encompasses not only those students and professionals in traditional engineering disciplines, with a focus on positive impact in low- and middle-income countries, but also those who are in related disciplines that take a solutions-oriented approach to the same challenges - water, sanitation, energy, food, shelter, and infrastructure. These related disciplines include global health, environmental science, atmospheric science, agricultural science, geography, governance, policy and community advocacy.   The innagural Mortenson Center Global Engineering Award winners:
Global Engineering Outstanding Student Award: Seul (Kathy) Ku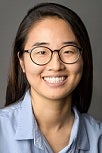 Kathy Ku is a medical student at the Stanford University School of Medicine, where she also manages a free health clinic and conducts cost-effectiveness research to maximize care. Prior to Stanford, Kathy earned a BS in Cellular and Molecular Biology and an MS in Engineering Science from Harvard University. In 2012, while a student at Harvard, Kathy co-founded SPOUTS of Water in Uganda. SPOUTS is a local manufacturer of ceramic water filters that now employs more than forty people who work to provide families with access to clean drinking water. 
Global Engineering Outstanding Professional Award: Dr. Elizabeth Hausler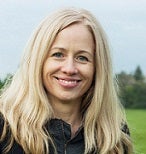 Dr. Elizabeth Hausler is the Founder and CEO of Build Change and a global expert on resilient building and post-disaster reconstruction. Her emphasis on rebuilding to withstand future disasters has profoundly influenced global development policy by making resilience a major consideration for reconstruction efforts. Dr. Hausler has received many honors, including the 2011 US Social Entrepreneur of the Year by the Schwab Foundation and, with Build Change at large, a 2017 Skoll Award for Social Entrepreneurship. In 2018, she received the UC-Berkeley's Campanile Excellence in Achievement Award, and she has been a member of the UC-Berkeley Civil and Environmental Engineering Department's Academy of Distinguished Alumni since 2014. She holds a Ph.D. from UC-Berkeley in Civil Engineering, as well as an M.S. from the University of Colorado and a B.S. from the University of Illinois.  
Global Engineering Humanitarian Award: Bernard Amadei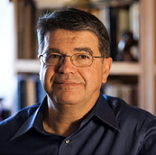 Professor Amadei is Distinguished Professor and Professor of Civil Engineering at the University of Colorado Boulder. Dr. Amadei is the Founding Director of the Mortenson Center in Engineering for Developing Communities. He is also the Founding President of Engineers Without Borders - USA and the co-founder of the Engineers Without Borders-International network. Among other distinctions, Dr. Amadei is the 2007 co-recipient of the Heinz Award for the Environment; the recipient of the 2008 ENR Award of Excellence; the recipient of the 2015 Washington and ASCE OPAL awards; the recipient of the 2016 C. H. Dunn Award of the Construction Industry Institute; an elected member of the U.S. National Academy of Engineering and the National Academy of Construction; and an elected Senior Ashoka Fellow. He holds seven honorary doctoral degrees as well as a commercial pilot license (multi-engine land, instrument).