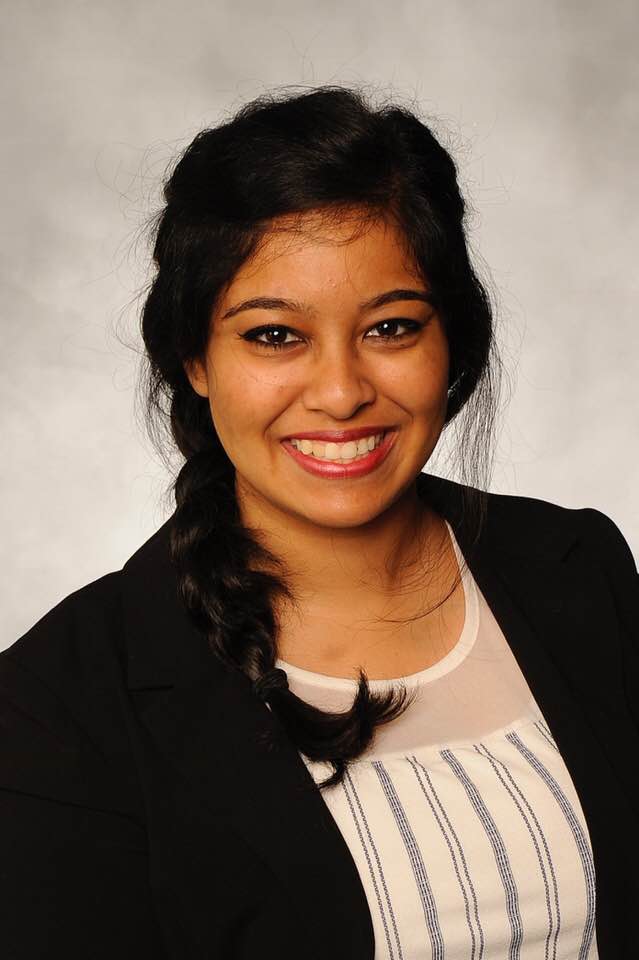 Rahie Talukder
Rahie Talukder is a biomedical engineer working for the United States Department of Veterans Affairs.
As someone who was always interested in medicine, Talukder attended the University of Colorado Denver as a biology and pre-med major. She then earned her master's degree in biomedical engineer from the University of Denver.
After graduate school, Talukder joined the VA's two-year training program for biomedical engineers. It's designed to give those with entry-level experience more training that is geared towards clinical engineering and medical device management.
Talukder is passionate about growing biomedical engineering opportunities for students and works to achieve this by serving on the Biomedical Engineering Industry Advisory Board at the University of Colorado Boulder.
What is your day-to-day like as a biomedical engineer with the VA?
My job at the VA requires me to be a project manager and facilitator in addition to an engineer. A lot of what we focus on is management of medical equipment, from the acquisition and procurement aspect to working with the clinicians so that they can treat patients better. We also make sure that all the maintenance is being completed on our devices so that they can safely be used. Sometimes the devices we are procuring are big MRI machines that turn into huge construction projects. In those cases, we work with other engineers on fitting that technical construction piece with the clinical aspect. Once a device is old and at the end of its life, we then work on turning that equipment in and repeating the process – bringing in new equipment and working with clinicians again.
My role as a biomedical engineer also entails working with executive leadership and medical directors at hospitals. One project can affect so many different systems and departments, so a large part of my day-to-day is facilitating conversations with all those people to make sure that the devices we put in place are meeting the hospital's needs. We also organize trainings to make sure the devices are being used correctly to help patients.
What inspired you to enter the biomedical engineering field?
I have always wanted to work at a hospital and make patient care more efficient but didn't think I could do medical school. I realized I loved analyzing data and found that biomedical engineering is a mix of the technical and clinical aspects of health care. Biomedical engineers don't have direct patient care relations, but everything we do is going to ultimately affect their clinical care, which I found beautiful.
Within the VA itself, I love the community here. It is one of the largest networks of hospitals across the U.S. and since it's a federal position, much of our work is standardized. It allows us to have communication across the country anytime you need help bringing in a certain piece of equipment. I can talk to a biomedical engineer in California who may already be working on the exact same equipment.
What advice do you have for current biomedical engineering students?
I highly suggest shadowing folks you may know in positions that you may want to pursue. Those connections will promote and expand opportunities for you. Even if you have a medical appointment, speak to your doctor if there is a piece of equipment right there in the room. I've never found myself limited by my questions. When I was in undergrad, I would reach out to administrative services or even the deans of graduate school departments just to have a chat with them. It helped me understand which career I wanted to pursue.  
I also feel being asked for advice is wonderful on the receiving end. Being able to provide insight and have a conversation with someone that's interested in what I do is very fulfilling. I feel very passionate about inspiring students to look into the biomedical engineering field and industry since BME is still relatively new. There is such a wide umbrella of what you can do with a biomedical engineering degree – weather research and development, start-up companies, pharmaceutical development, agriculture, clinical work, and much more. The field is evolving and there are so many opportunities to take advantage of!
---
BME Industry Perspective is a series of articles highlighting professionals in the biomedical engineering field who have a breadth of experience, knowledge and advice to share with our future biomedical engineers. Follow along to learn about their work and how each of these engineers are helping impact society.