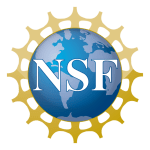 The National Science Foundation has awarded two graduate students in the Biomedical Engineering Program with Graduate Research Fellowships, a signal of the innovative and impactful research they will conduct in the years ahead.
The Graduate Research Fellowship Program (GRFP) recognizes students pursuing research-based master's and doctoral degrees in science, technology, engineering and mathematics fields. The five-year fellowship includes three years of financial support including an annual stipend of $34,000 and a cost of education allowance of $12,000 to the institution.
GRFP is the oldest graduate fellowship program of its kind. NSF fellows are anticipated to become knowledge experts in their future academic and professional careers who contribute significantly to research and teaching.