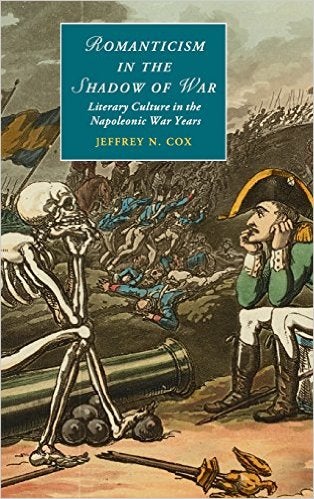 About the author: Jeffrey N. Cox is the author of and is a professor of English and humanities at the University of Colorado Boulder.
Book description: Jeffrey N. Cox reconsiders the history of British Romanticism, seeing the work of Byron, the Shelleys, and Keats responding not only to the 'first generation' Romantics led by Wordsworth, but more directly to the cultural innovations of the Napoleonic War years. Recreating in depth three moments of political crisis and cultural creativity - the Peace of Amiens, the Regency Crisis, and Napoleon's first abdication - Cox shows how 'second generation' Romanticism drew on cultural 'border raids', seeking a global culture at a time of global war. This book explores how the introduction on the London stage of melodrama in 1803 shaped Romantic drama, how Barbauld's prophetic satire Eighteen Hundred and Eleven prepares for the work of the Shelleys, and how Hunt's controversial Story of Rimini showed younger writers how to draw on the Italian cultural archive. Responding to world war, these writers sought to embrace a radically new vision of the world
Publication date: Jan. 1, 2014
Publisher: Cambridge University Press
Amazon.com: Read more on Amazon.com
https://www.amazon.com/Romanticism-Shadow-War-Napoleonic-Cambridge/dp/11...