〈Q|School Single Photonics Short Course: Sources, Detectors and Measurements​
February 21–24, 2023
University of Colorado Boulder
In cooperation with researchers and metrologists from around the world, the University of Colorado Boulder will present a short course consisting of lectures and hands-on lab interaction. Demonstrations and labs will be provided by industrial partners active in the field.
---
Presented by: CU Boulder and NIST

---
Sponsored by: SPIE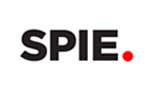 ---
Partnering with: Q-SEnSE, QED-C, Quantum Opus, Qubitekk, Colorado Photonics Industry Association, and ThorLabs

---
Who should attend?
 Technologists looking for an introduction to a new field and networking
 Experienced engineers or technicians in a related field looking for an introduction
 ​Researchers seeking a better understanding of and expressing measurement results
Topics to include:

Detectors
PMTs, SPADs, SNSPDs, TESs (if you don't know the acronyms, come to the course!) How do we define detection efficiency? What is detector tomography?

Sources
Down conversion, quantum dots, nitrogen vacancies. What's the difference between a single photon source and simply 'faint light'?

Measurements and use cases
Detection efficiency, photon number, dark counts, jitter, dark counts. What is 'spooky action at a distance'? What does a calibration report tell me?

Engineering
Cryogenics, optics, optical fibers and optimization, statistics and uncertainty
Questions?
Please contact  cubit@colorado.edu.