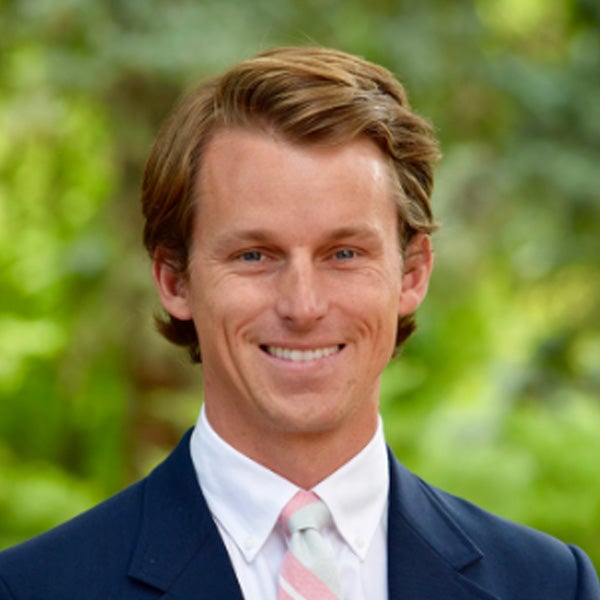 After a national search, we are thrilled to announce the new Executive Director for Industry & Foundation Relations (IFR) will be George Hatcher III.
George's impressive record of past success includes serving as Director of Strategic Initiatives & Research Development at the University of Denver Josef Korbel School of International Studies, where he expanded global partnerships and programming for the organization while managing a broad grant and contract funding portfolio. Additionally, he spent a decade working in Washington, D.C., for international defense and consulting firms, including IBM and ICF, advancing the missions of the U.S. federal government, including with the Department of Homeland Security, National Security Agency, and Department of Defense. He began his career working for two lobbying firms in Washington, D.C., and as Deputy Director of Boards & Commissions for the governor of South Carolina.
George received a Bachelor of Arts degree from Gettysburg College, holds a Project Management Professional (PMP) certification from the Project Management Institute and a certificate in Public Sector Leadership Strategies from eCornell, and was a fellow at the Denver Council on Foreign Relations. He currently serves as a board member on the Colorado Space Business Roundtable.
George will rely on his experience working in government, industry, and academia as he transitions to his new role as the head of the IFR team His steady leadership, strategic mind, and collaborative approach to our work position him for success in this critical role for the university.
The search committee also noted George's stabilizing leadership presence for the IFR team. Through tireless work and a commitment to CU's mission, George has forged trusting relationships with colleagues and university partners. He looks forward to leading the IFR team into its next chapter.