Forever Buffs are an important part of the 71 years of history that the Conference on World Affairs shares with the CU Boulder campus. Many alumni who attended the CWA as students have returned after graduation, bringing friends and family back to share in the event.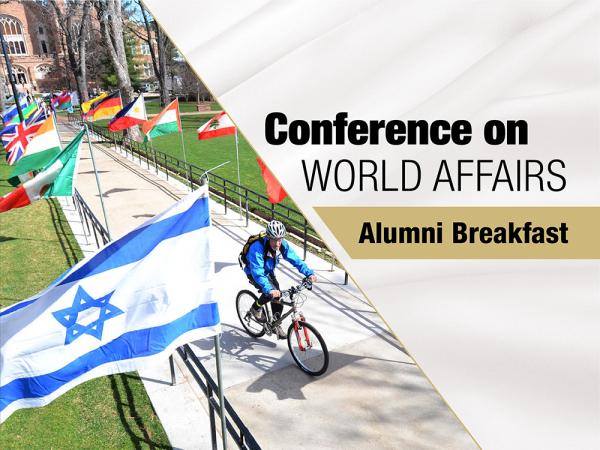 CWA and the CU Alumni Association welcome alumni back to campus for a special celebration breakfast during CWA week. Meet other Forever Buffs and CWA panelists over a free coffee and breakfast Wednesday, April 10, beginning at 8 a.m. in the backyard of Koenig Alumni Center.
Hear from Priya Jha (MA&S '96; PhDEngl'01), professor and chair of the English Department at University of Redlands; Morgan Keay (EPOBio, RelSt'03), CEO and founder of Motive International, a Washington, D.C.-based enterprise with a mission to mitigate conflict and enhance stability in fragile societies around the world; and Julienne Stroeve (AeroEngr '89; MS'91; Geog'96), Canadian professor and research scientist specializing in climate change.
After breakfast, head onto campus to attend one of the many CWA panels. View the full 2019 CWA schedule of events.
Visit the Alumni at the CWA page for a list of CU alumni CWA speakers, a complete schedule and other alumni benefits including discounts on lodging at Colorado Chautauqua and Hotel Boulderado.