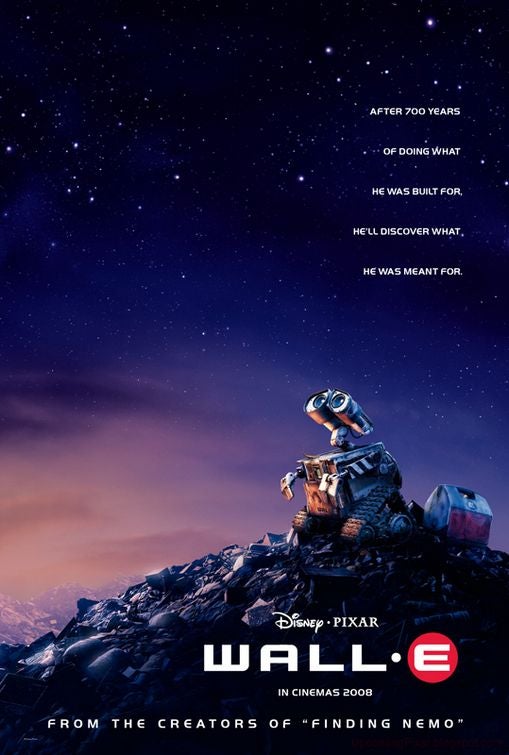 The Ebert Interruptus series is one of the most beloved Conference on World Affairs traditions. It's a four-part event showcasing a film along with in-depth analysis with the host. Film critic and author Josh Larsen will host the 2019 series bringing this year's feature: WALL-E, the Oscar-winning, animated Pixar film.
We asked Josh some questions about this year's event:
We're excited to welcome you back to Boulder! What made you say yes to your third year at CWA?
Well, my first year, in 2017, was very much a trial by fire, having not attended Interruptus in the past. I learned a lot from that and brought those lessons to my second year, where we streamlined the experience and brought in other CWA speakers as guest participants. We'll continue to tweak things as we see fit, but I was mostly excited to come back this year because I finally feel like I know what I'm doing.
Can you give any insight into your selection of WALL-E as this year's film?
We've developed a bit of a pattern of selecting titles that don't exactly fit the traditional Interruptus agenda, which had largely been devoted to "canon" films, or commonly accepted classics. Rushmore, 2016's selection, was not only more recent but also a purer comedy, while Mad Max: Fury Road, last year's choice, was an entry in a genre that's rarely given classic consideration: action. But a good film is a good film, and the format that Roger Ebert established for Interruptus is - unsurprisingly - generous and flexible enough to work with all sorts of cinema. And that's why this year we're headed in another unconventional direction: animation.
We believe this is the first animated film to be dissected at CWA Interruptus. What makes WALL-E unique among other animated pictures?
WALL-E's extended opening sequence is essentially a silent film, without dialogue of any kind. And so more than many animated efforts, it places great importance on aesthetic elements such as production design, editing, music, character design, and more. These are exactly the sort of details we dig into throughout Interruptus - in addition to considering things like theme and story - so I'm confident WALL-E will stand up to the scrutiny, while also being a ton of fun to watch with a crowd.
---
Catch this year's four-part Interruptus series daily Tuesday, April 9 through Friday, April 12 from 3:30-5:00 p.m. in Macky Auditorium on the CU Boulder campus. Free and open to the public.