In April 1893, Edwin John Ingram (A&S1893; Law1895) stepped onto the field for CU's third varsity baseball season. The team donned new uniforms, funded by a musical concert with the university banjo and glee clubs. Ingram, captain of the team and famed for his tricky curveball pitch, led the "varsity nine" in an undefeated season. The final game was a nail-biter against the University of Denver — the wind was fierce, and the team was down three of their regular players. Then, the wind stopped and the team got down to business, scoring five runs in the sixth inning and pulling through to win the pennant.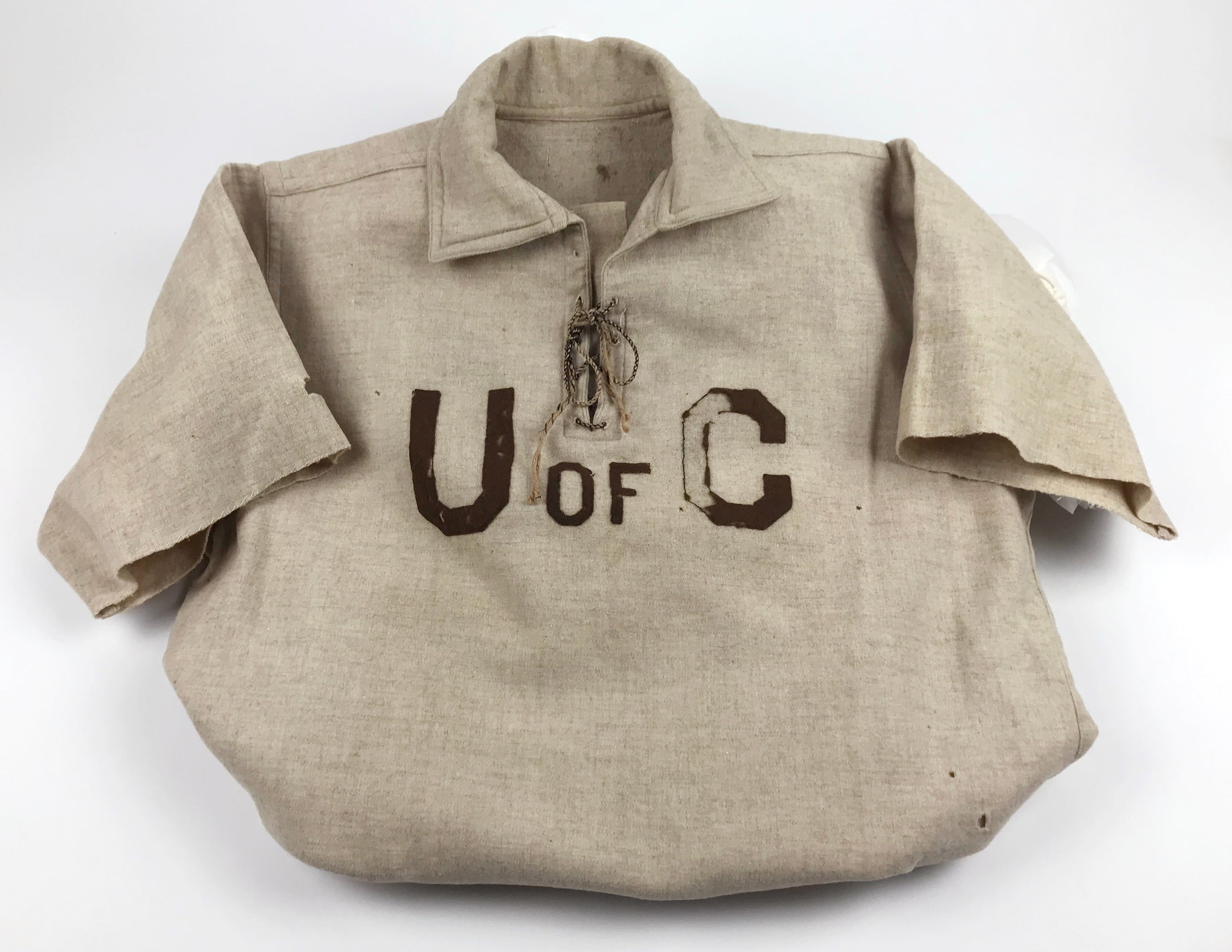 The Material
Lightweight wool flannel.
The Player
The jersey belonged to star pitcher and team captain Edwin John Ingram (A&S1893; Law1895), who later became a Boulder County judge. 
The Style
The jersey originally had long sleeves until they were cut short and hemmed by hand. 
The Sport
CU baseball was a 90-year tradition, running 1890 to 1980. The final game was May 6, 1980. 
The Year
This jersey is from 1893. The Hale Science Building, CU's eighth building, was nearly finished. 
The Gift 
The jersey was donated by C. F. Alan Cass (A&S ex'63 ;HonDocHum'99), Ingram's grandnephew and the founder and curator of the Glenn Miller Archives.
---
Photo by Mona Lambrecht, CU Heritage Center 
---