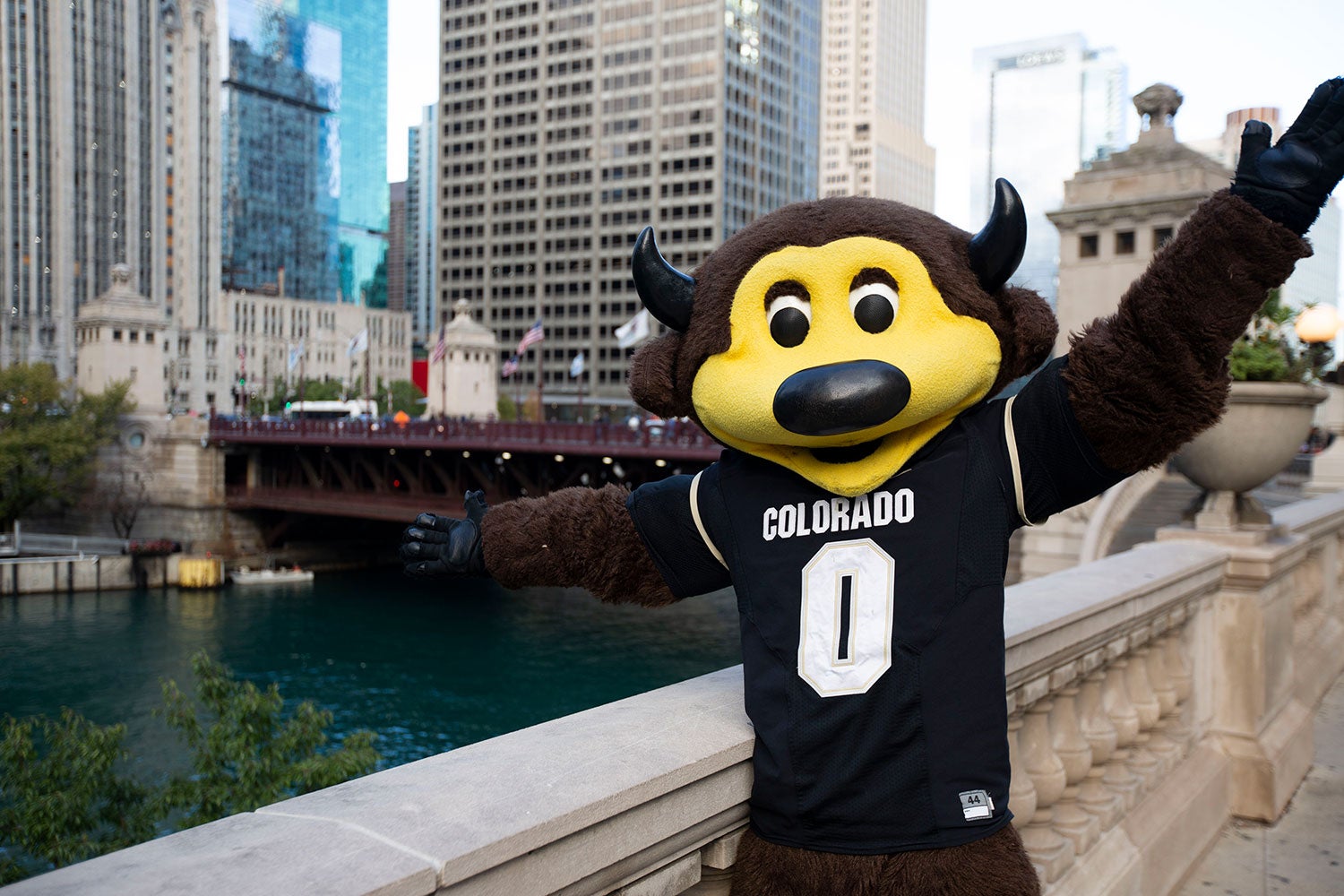 What's it going to take to walk on Mars? A new pair of boots for starters.
"We haven't needed to walk in boots since the Apollo 17 mission in 1972," said Allison Anderson, a CU Boulder assistant professor of aerospace engineering and integrative physiology adjunct professor. "That was the last time humans set foot on the surface on the moon. Since then every spacewalk has been in microgravity."
Anderson is working with students to create a spacesuit that will make a mission to Mars reality, and she'll share a snapshot of their progress during a BuffTalk at CU Boulder Next in New York City and Chicago in 2020. 
CU Boulder Next features a dynamic cast of CU Boulder change makers who give alumni and friends the chance to experience their biggest innovations. 
BuffTalks — CU's version of a TED Talk — will vary in New York City and Chicago, but audiences will marvel at "smart tattoos" that can indicate medial issues in real time, ponder nationhood's role in democracy and explore how CU is shaping the startup scene. 
CU Boulder Next also features beer and wine crafted by alumni, a screening of the acclaimed CU short film The Light Shines On and the opportunity to connect with fellow Forever Buffs. In short, it's a celebration of CU in your own backyard.
Plus, attendees will pay it forward: $10 from every $25 ticket sold will support incoming CU students from either the Tri-State area or Illinois. 
"We attract the most incredible students," said Anderson, who studied as an undergrad at Southern Cal and received her advanced degrees in aerospace engineering, technology policy and aerospace biomedical engineering from MIT. "Our graduates are at commercial companies or NASA and they are moving human space exploration forward."
CU Boulder Next comes to the Grand Hyatt New York Thursday, Feb. 27, and to Venue SIX10 in Chicago Thursday, April 30. Grab your tickets at www.colorado.edu/next. 
Photo by Matt Tyrie