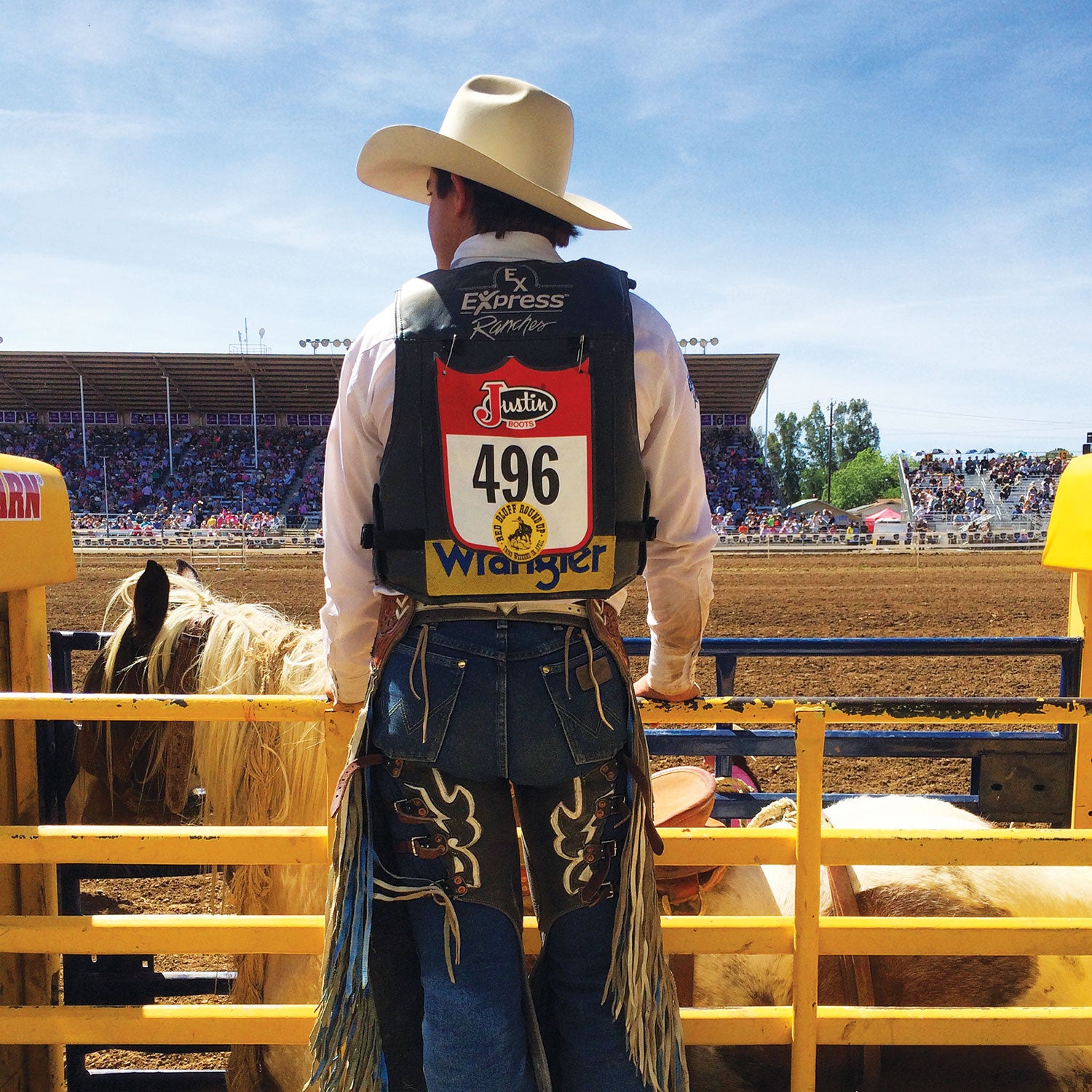 John Branch (Mktg'89; MJour'96), a Pulitzer Prize-winning sports reporter for The New York Times, recently published The Last Cowboys, a book about America's most successful rodeo family, the Wrights of southwest Utah. Branch responded to questions from the Coloradan by email. 
Bill and Evelyn Wright have 13 children and many grandchildren. How many compete in rodeos, and how many national titles have they won?
Seven of those 13 children are boys, and they've all competed in big-time rodeo. Right now, five of the Wright brothers are pro cowboys, and three have won season-long titles in saddle-bronc riding, rodeo's classic event. Cody, the oldest brother, has three boys who have turned pro, and one won the title last year. Think of it this way: The Wrights are to rodeo what the Mannings are to football, if the Mannings had a few more NFL quarterbacks and others on the way.
What seems to explain their success?
Part of it is genetics, part of it is persistence. But the secret is Cody. He was successful as a teenager in all the riding and roping events, but settled into saddle bronc. He became the best in the world, the best possible teacher to each of his brothers and, eventually, his own sons.
How did you first encounter the Wrights, and what made you realize their story might be worth telling at length?
A former editor told me about this big family from Utah with a bunch of bronc-riding boys. It wasn't just rodeo that made the story interesting. It was this family, led by Bill and Evelyn, and the land where they ran a modest cattle operation, on the boundary of Zion National Park. It's stunningly beautiful and has been part of the family since the Mormon migration about 150 years ago.
Bill, especially, wants to leave a legacy for his children and grandchildren, so he's trying to build the herd big enough to sustain the coming generations, fueled by rodeo earnings. The idea of hinging a future in the New West to rodeo and ranching, two anachronisms of the Old West, fascinated me.
Was there a central question you had in mind as you reported it?
Is there still a place for these people as the outside world closes in? Their traditions are being trampled by the churning wheels of change, including urbanization, federal-land debates, global warming and drought. It might chase the Wrights off their precious land. That's the crux of the story — how to build a future while holding on to the past.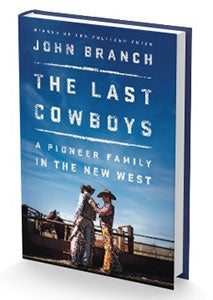 What did you learn about rodeo that you never knew or fully appreciated?
One, it is crazy dangerous. I've covered all the major sports, and plenty of extreme ones, and rodeo cowboys are the toughest athletes I know. Two, they go to incredible lengths — literally, sometimes driving 1,000 miles — just to ride a bronc or a bull, all without the promise of a single dollar. And it's always a long ride home.
Did reporting Last Cowboys affect the way you see the West?
I grew up in Golden, Colorado — "Where the West Lives!" as the arch over Washington Street downtown shouts — and spend a lot of time bouncing around the West for The New York Times. But I certainly think a bit more deeply when I see broad rangeland, barbed-wire fences, herds of cattle and sun-baked men in cowboy hats. I wonder how many more generations that way of life will last.
If you've tried saddle-bronc riding, how'd it go?
I haven't, and I wouldn't. But it's now one of my favorite spectator sports.
Photos courtesy John Branch