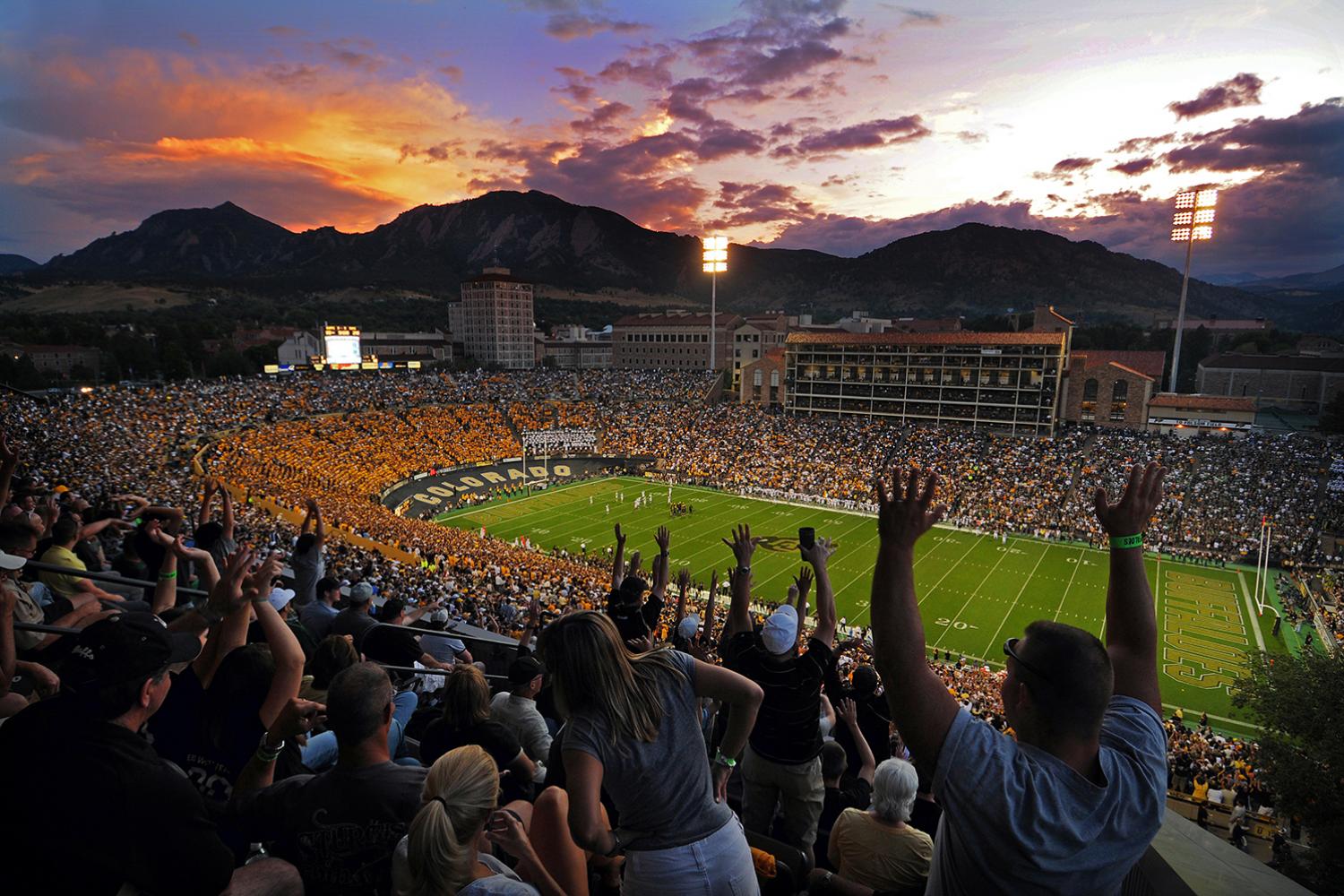 Name: Folsom Field
Year Built: 1924
Architect: Waldo E. Brockway
Today: Home to the University of Colorado Boulder's Pac-12 football team, the Buffaloes.
Did You Know: In 2008, Folsom Field, which sits more than a mile above sea level, became the first "zero-waste" stadium in the NCAA.
Once Upon a Time: The stadium, originally called Colorado Stadium, was renamed Folsom Field after legendary CU football coach and law professor Frederick Folsom in 1944.
Have a memory to share? Email editor@colorado.edu
Check out our other building posts here.
Information and historic photos courtesy of CU Heritage Center; Photo by Glenn Asakawa