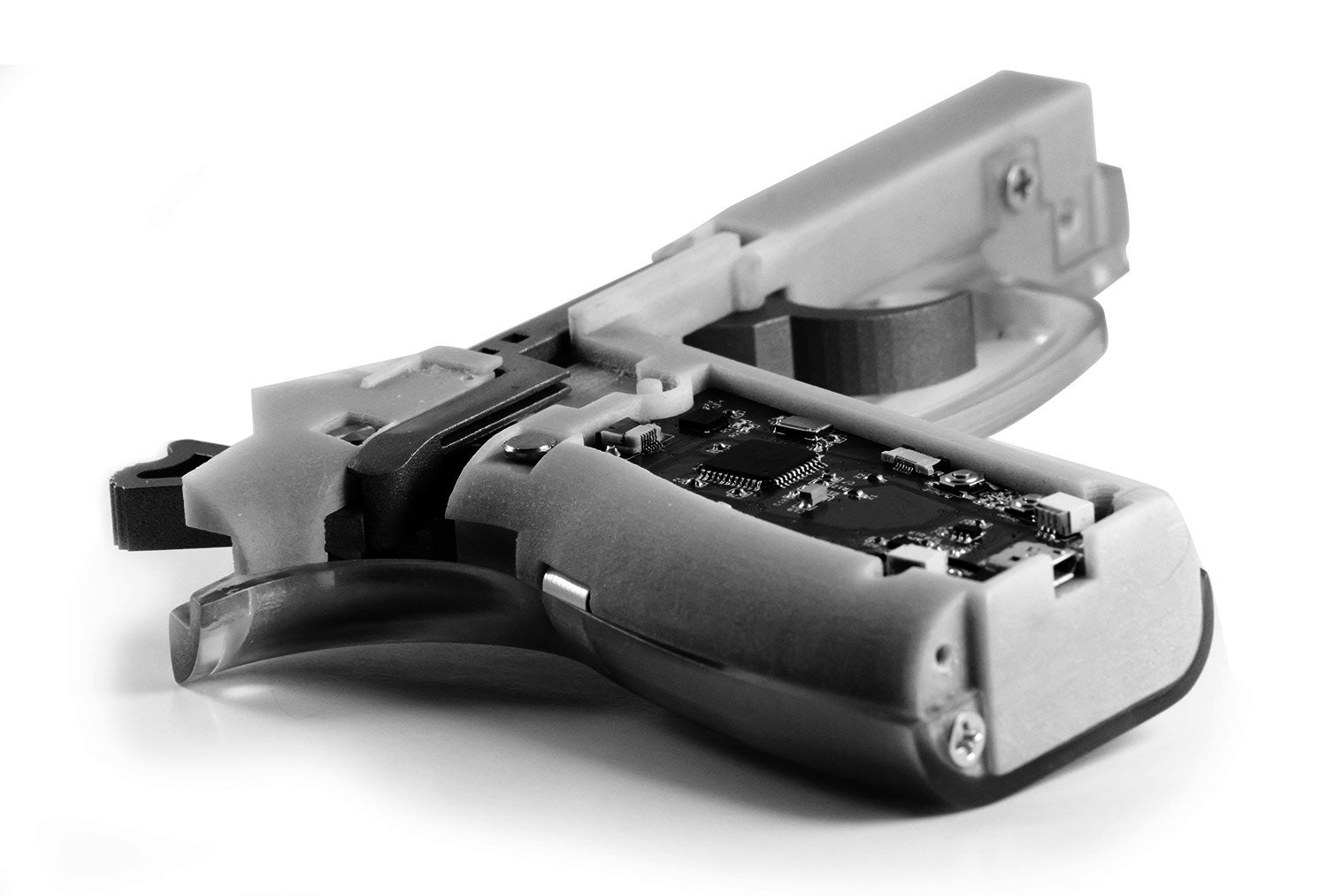 Guns are controversial in America. There's no escaping that fact.
There's also no doubt that gun violence is widespread and catastrophic. October's mass shooting in Las Vegas, which killed 58 people at an outdoor country music concert and injured hundreds of others, is one gut-wrenching example. 
Margot Hirsch (Class'82) believes there's a way to minimize the violence without wading deep into the fraught debate about legislative gun control.
"We aren't advocating to take guns away or to infringe on Second Amendment rights," said Hirsch, president of the Smart Tech Challenges Foundation, a nonprofit group that fosters innovation in firearm safety and raises awareness about smart gun technologies. "In fact, gun owners are our primary audience: They want to keep their families safe, too. This is all about new technology that would make firearms safer and help keep them out of the wrong hands, especially children."
Founded in 2013, the San Francisco Bay Area-based foundation favors a market-based — that is, not government-mandated — approach to gun safety. It has granted $1 million to entrepreneurs honing commercially viable smart guns and gun-safety solutions.
In general, smart guns are equipped with a safety feature restricting their use to specific individuals, as through biometric technology. Related safety innovations include various types of safes, locks and holsters.
"We still have a ways to go, but a future where we can prevent up to 20,000 injuries and deaths is possible, and that's exciting," said Hirsch, who previously had a 25-year career in corporate sales.
Annually, there are 20,000 injuries and deaths in the United States from accidental shootings and teen suicides alone. In all, there are 33,000 gun deaths domestically, according to the federal Centers for Disease Control.
"What most people aren't aware of is that of the 30,000-plus gun deaths per year, two-thirds are suicides," she said.
Given the emotionally charged nature of the gun debate, even Smart Tech's free market-based efforts to curb gun violence have found opposition, according to Hirsch, who said she and her colleagues underestimated the "pushback from the NRA and the gun lobby."
Additionally, she said, it's been harder than anticipated to raise capital for "innovators who are trying to bring these technologies to market."
The market for guns is not small. Americans own approximately 350 million of them and buy 10 million during "quiet" years, when there's no widely publicized mass shooting.
It's Hirsch's hope that investing in smart-gun technology will appeal to those who see an opportunity to make money while helping to make positive social change.
Many people, she said, simply don't know about the potential of smart-gun technology.
A longer version of this story is available in the online Colorado Arts & Sciences Magazine.
Photos courtesy Margot Hirsch